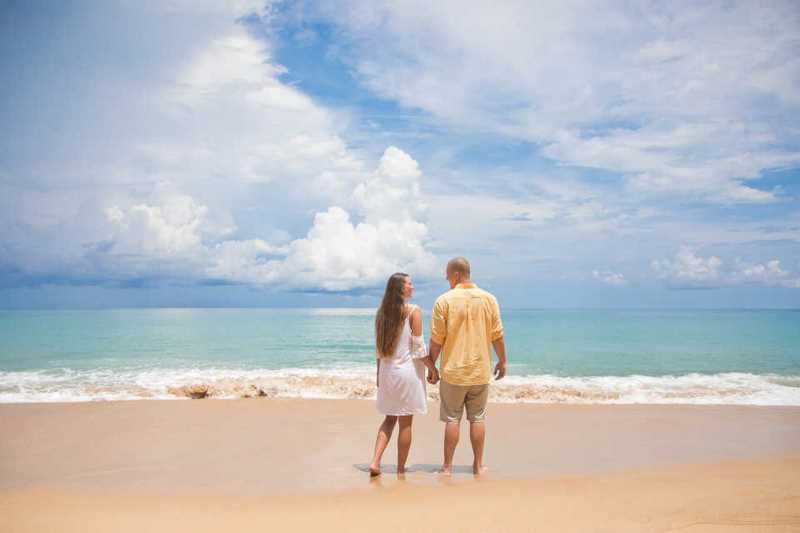 My name is Gina and I'm a Kiwi photographer and wedding planner living on the beautiful island of Phuket
I started Gina Smith Photography over a decade ago. At the beginning I was the sole photographer but as my business grew I was joined by a group of wonderful and talented artists. I'm so lucky to be working with some of the best Phuket photographers and videographers. They all are friendly, creative people who love what they do with skill & passion. You can meet them on my blog.
I'm blessed to live here in the tropics with my Canadian husband Tim and our darling sons Kingston and Anderson. They were both born here or as they like to say, "I'm made in Thailand."
My days are busy juggling life as a mum, shooting weddings and family portraits, meeting couples planning their weddings and researching & writing – it's a dream life in a beautiful place!
What can we create for you?
We provide creative imagery for events, editorial, weddings, bridal, portraits, holiday and vacation, solo traveler and social media photography in Phuket and throughout Thailand and Asia.
Our style is a blend of modern photojournalism and portraiture giving you a diverse collection of images you will treasure.
Phuket is the perfect place for photography with a rich cultural history, gorgeous natural settings and beautiful gardens, resorts and beaches. And of course there are weddings almost every day on the beaches, at ocean view villas, temples and even onboard luxury yachts.
Check out my blog to find out more about life in Phuket and to see our latest work.
Commonly Asked Questions
Is hair and make-up included?
dw-admin
2019-05-08T23:26:51+00:00
I prefer to work with Lisa Allen who is an amazing English MUA, hair designer and fashion stylist based in Phuket. We have separate businesses so please contact her for a price. She's very busy so be sure to book in advance. If Lisa is already booked come back to me and I will arrange a good Thai make-up artist for you.