Lynsey & Oliver's Phuket Boat Wedding
---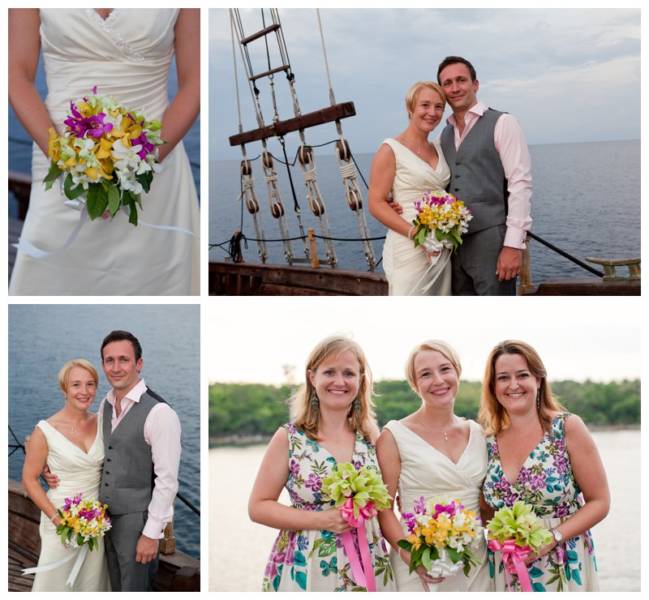 Lynsey & Oliver were married on a boat with all of their loved ones onboard. It was an awesome day at sea including swimming, snorkeling and good times followed by an elegant wedding ceremony and finally reception with a fun pirate theme. You can see they had a perfect day of non-stop fun from the moment they left Chalong Pier in Phuket and a very emotional wedding ceremony. We wish them all the best for the future ~ photography by Jaran.
MESSAGE FROM THE COUPLE
The photos are wonderful! Thank you so much. Jaran captured the fun of the day perfectly, excellent job! Thanks again, Lynsey and Olly.