Aleenta photo shoot: Fiona and her friends hit Aleenta Resort & Spa near Phuket for their bachelorette party and long weekend getaway. The bride has been friends with some of these girls since she was a wee toddler.
A really nice, fun group of girls from nearby Indonesia who were having so much fun at Aleenta and laughing constantly during the 2 hour photo shoot. We did photos with props and several outfits in their huge luxury villa, around the beautiful resort and finally on the beach.
I love shooting at Aleenta Resort & Spa which has luxury properties in many great locations around Thailand including Phang Nga near Phuket mainland. Hope to one day visit the other ones. Aleenta is a really popular accommodation choice for small groups such as bachelorette parties, family reunions, birthday celebrations and for couples looking for a romantic getaway somewhere exotic and beautiful.
Wishing you all the best for the wedding in Indonesia soon and thank you for being so awesome girls ~ photography by Gina for Sweet Escape.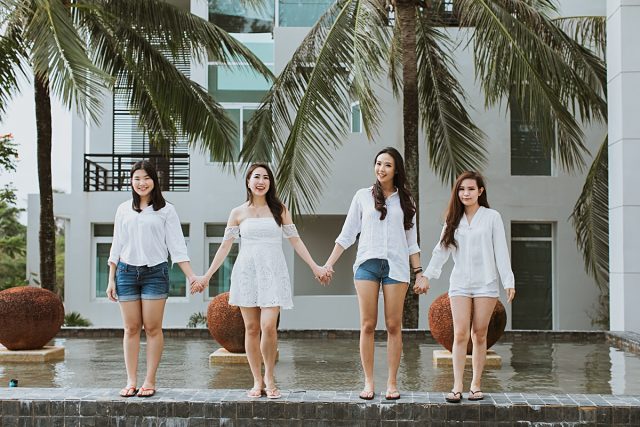 If you look closely you will see the hilarious text on this pink bride-to-be sash. So funny!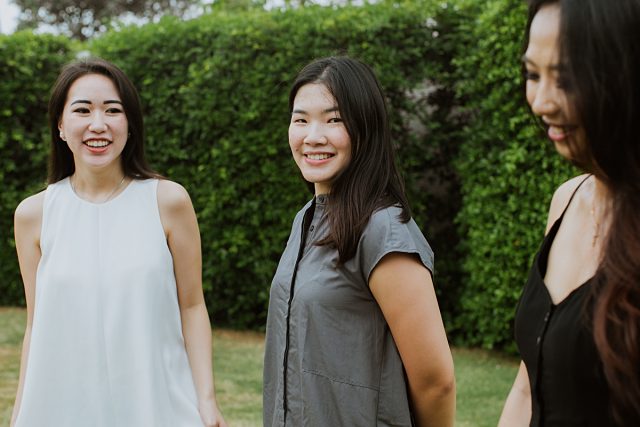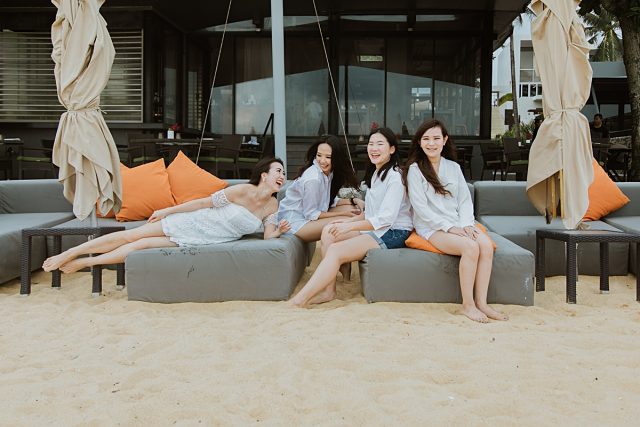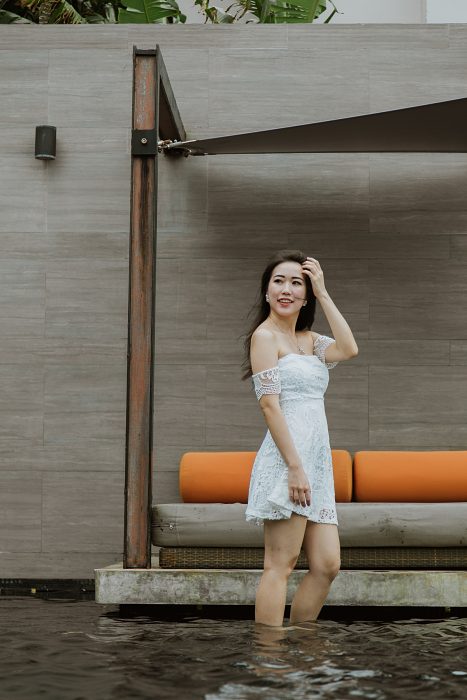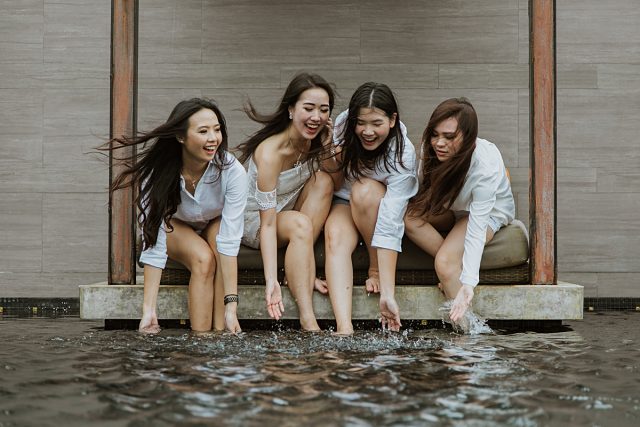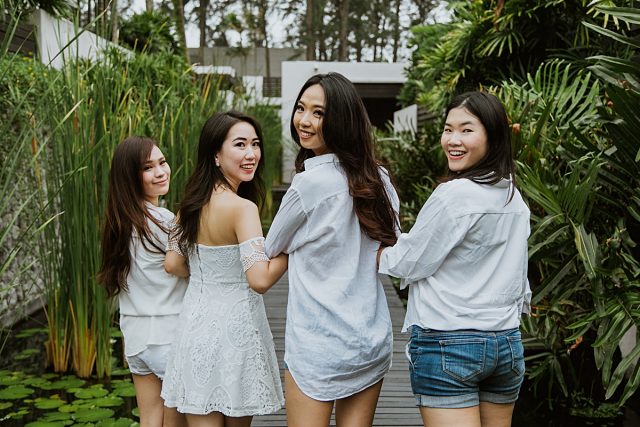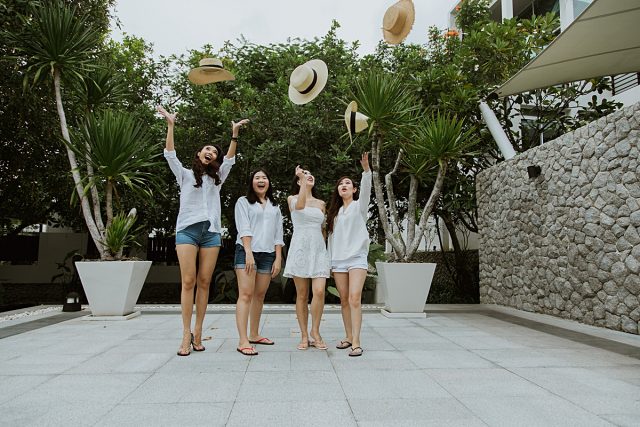 The girls arrived to the photo shoot with props including a bride's sash and personalized hats.