It was a casual & pretty wedding with a cool beach vibe but not a small wedding with 100 guests including 30 children for Sarah & Graeme. The couple have a villa in Bang Tao and decided no better place to hold the event than their favorite restaurant Tiks.
Guests were dressed all in white and entertained by an elephant before the sunset ceremony on the beach at Bang Tao. They were lucky and got their wish of the most gorgeous Thailand sunset you could imagine ~ photography by Gina.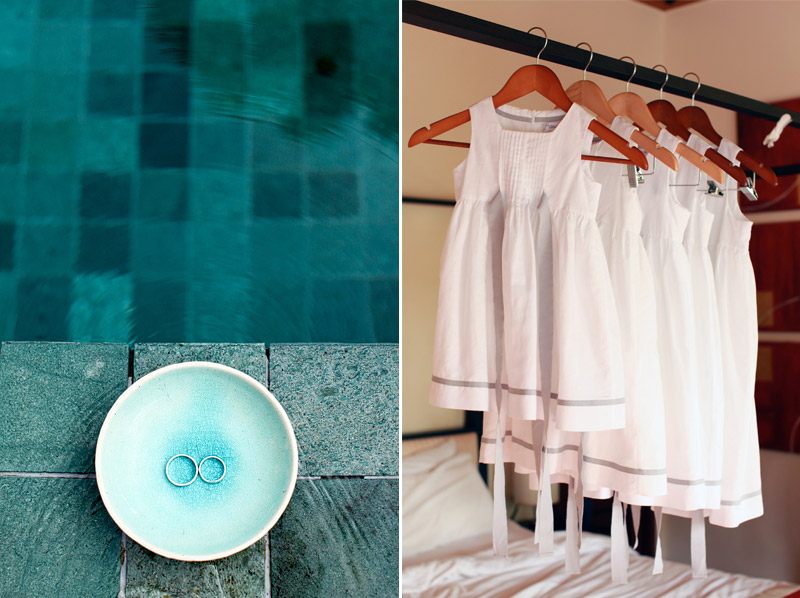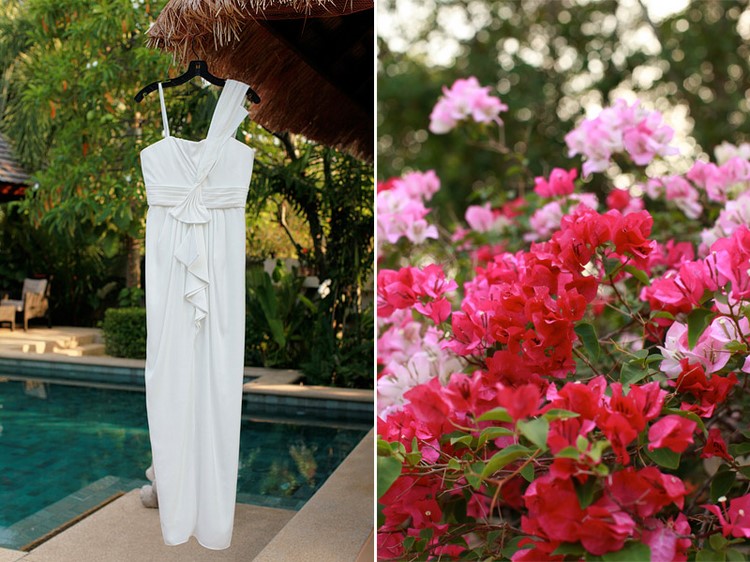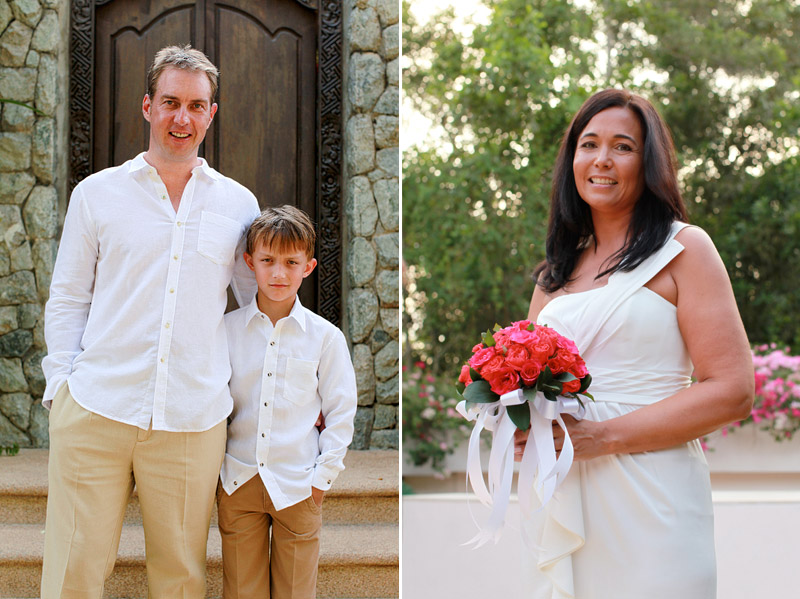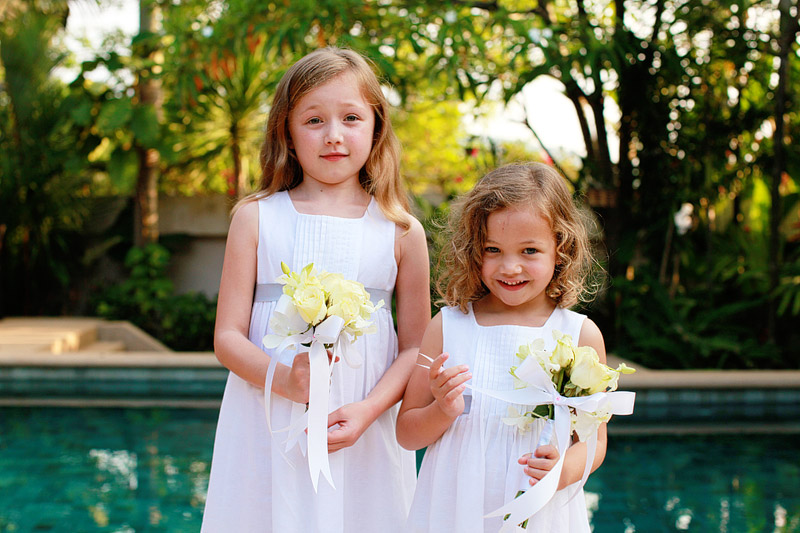 Really you girls are the prettiest flower girls I've seen in a long time. So cute and photogenic!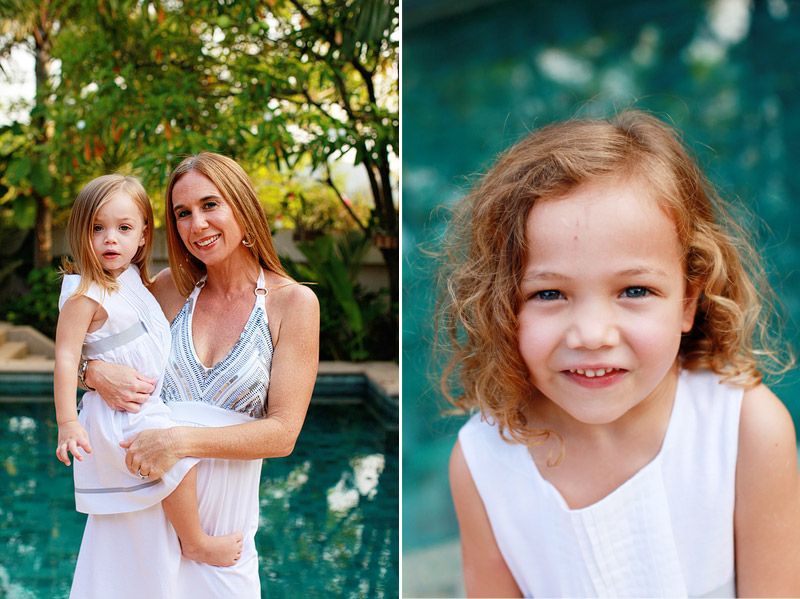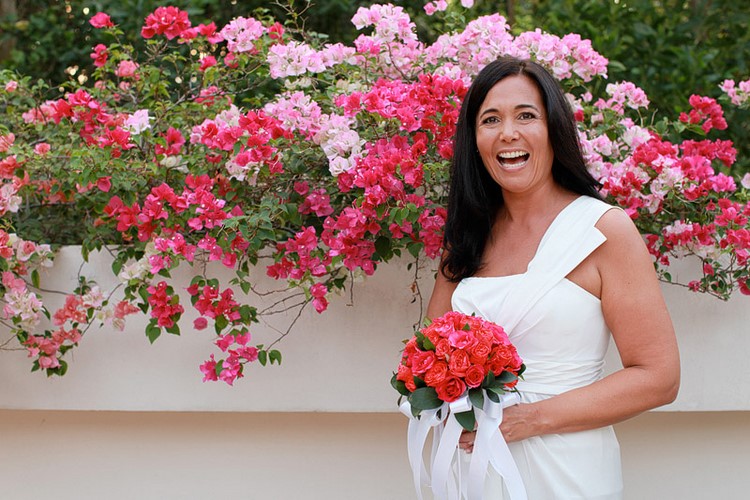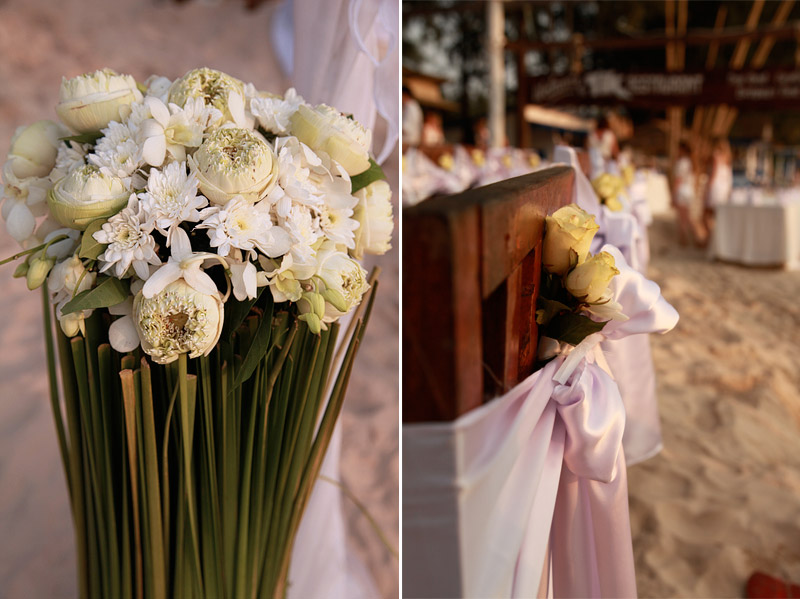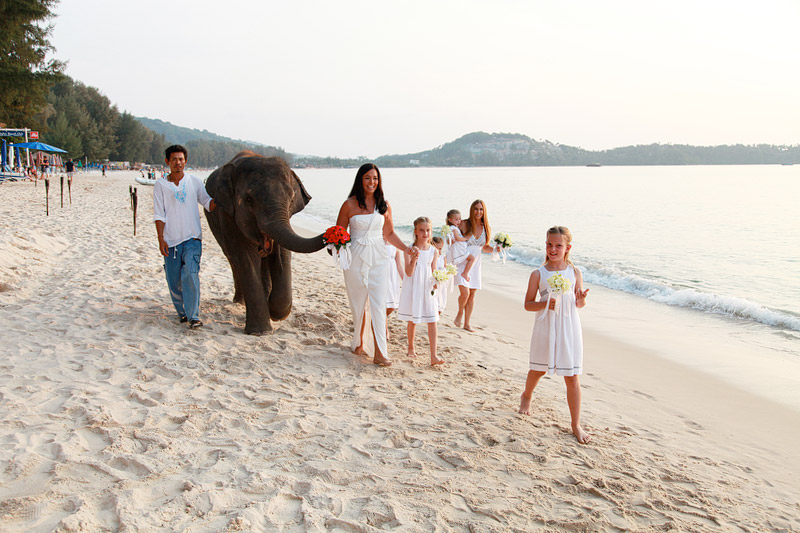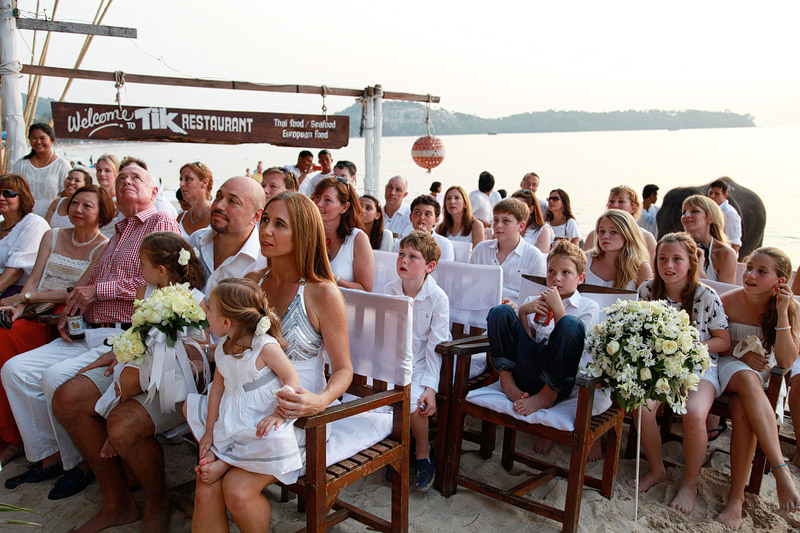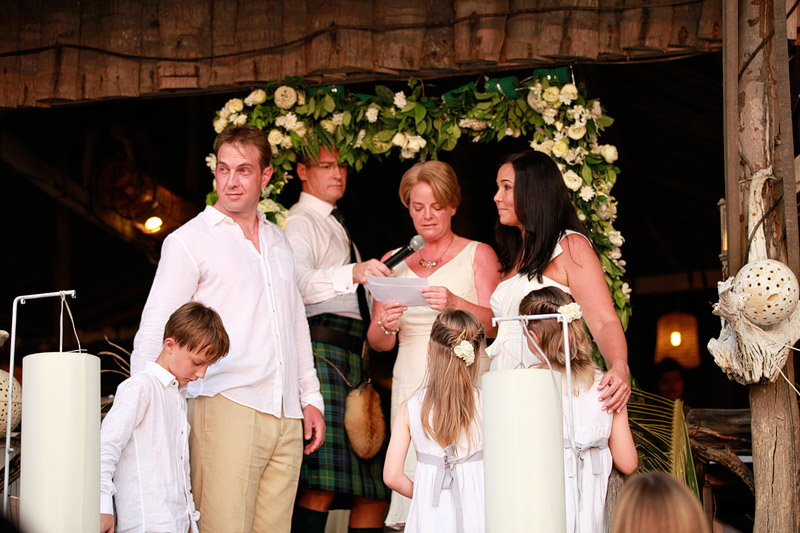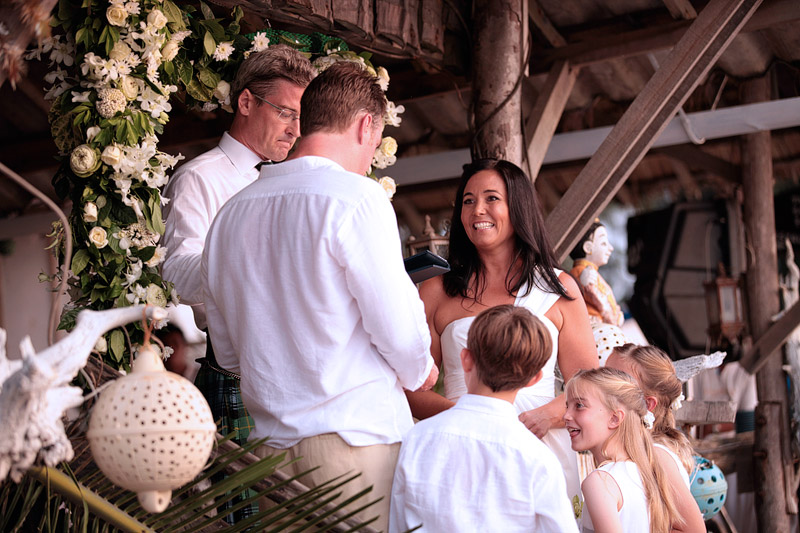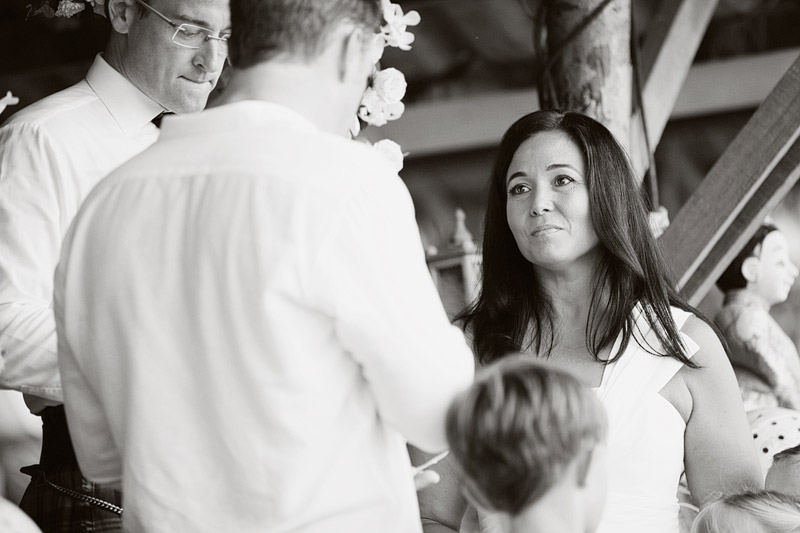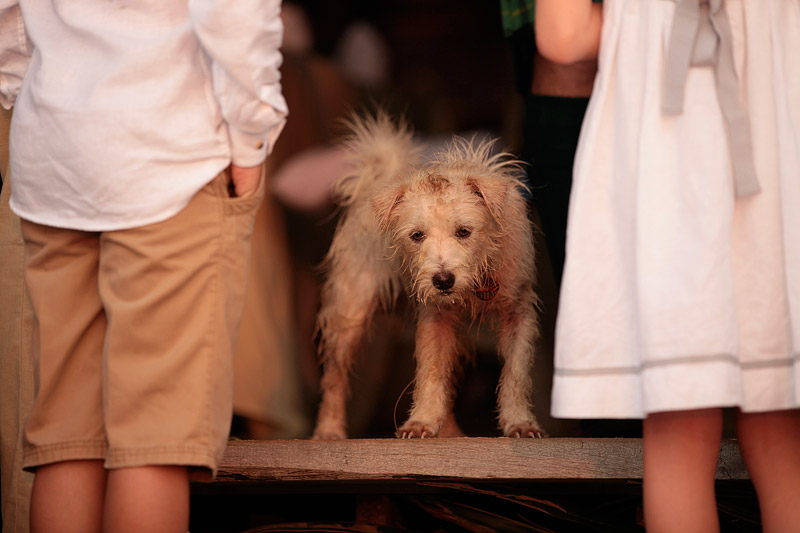 A scruffy intruder decided to join the wedding ceremony!