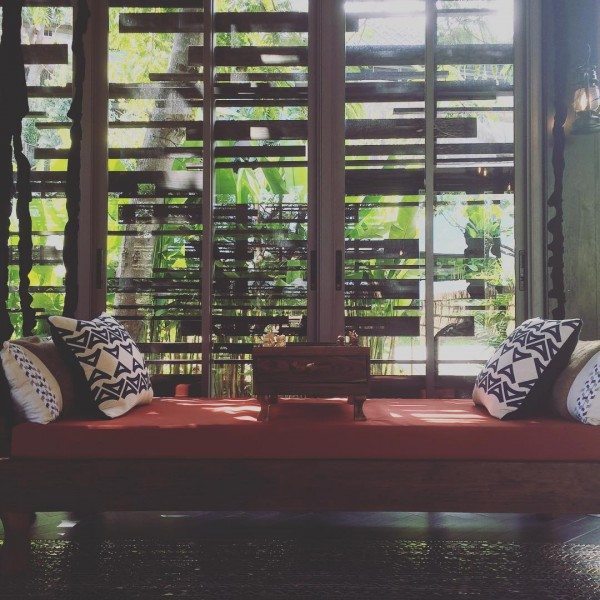 Here's me at new resort has opened in the paradise of Phuket and it has a unique concept that combines tradition Thai history and culture with pure luxury.
I was there for the day for a video and photo fashion shoot (more on that soon) and had time to do a venue inspection and sample some of the food.
Keemala is hidden away in the mountains overlooking the Andaman Sea and Kamala town and was inspired by ancient forest dwellers whose lifestyles were based around nature and the environment. There is a feeling of being in the jungle, tropical seclusion and a magical place. The staff are well-versed on the ideas behind the resort that is unlike any other in Phuket or beyond.
There are 16 clay pool cottages drawing inspiration from the Pa-ta-pea clan who were known for their agricultural talents. Further up the Kamala mountainside there are 7 tent pool villas remembering the Khon Jorn Clan (meaning wandering clan). They were nomads who would build semi-permanent homes as they moved often. And on the top level you'll find 7 double story tree pool houses. The We-ha people worshipped the universe and lived in the trees to be closer to the sky. They were healers, artists, architects and inventors. And at the very highest level you will find 8 bird's nest pool villas remembering the Rung-nok people who replied on astrology and believed that sleeping under the light of the moon was beneficial to their souls. They were thought to be more intelligent and spiritually enlightened than the other tribes with a mix of artists, poets, musicians and of course astrologers. Lovely stories behind the ideas from the architectures who created Keemala.
From a photography point-of-view it's a dream too. So many spaces for creative shots and idea for couple, honeymoon and fashion photography. There isn't a beach at the resort but if you book a photo shoot then we are happy to drive you to the beach for sunset photos. It's not too far.
Looking forward to the next photo session at Keemala in Phuket.
Recommended: Healthy breakfast smoothies & dim sum.
Don't miss: The spa that you will need to visit more than once due to an extensive range of lucious spa treatments and therapies.
Fact: Kids under 14 years old are not allowed.
Conculusion: It's the perfect honeymoon & couples destination for romantic and adventurous history-loving people.