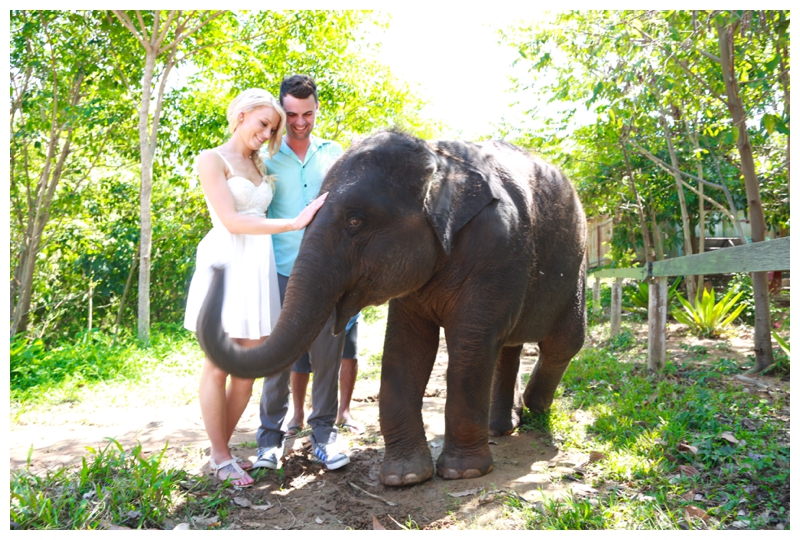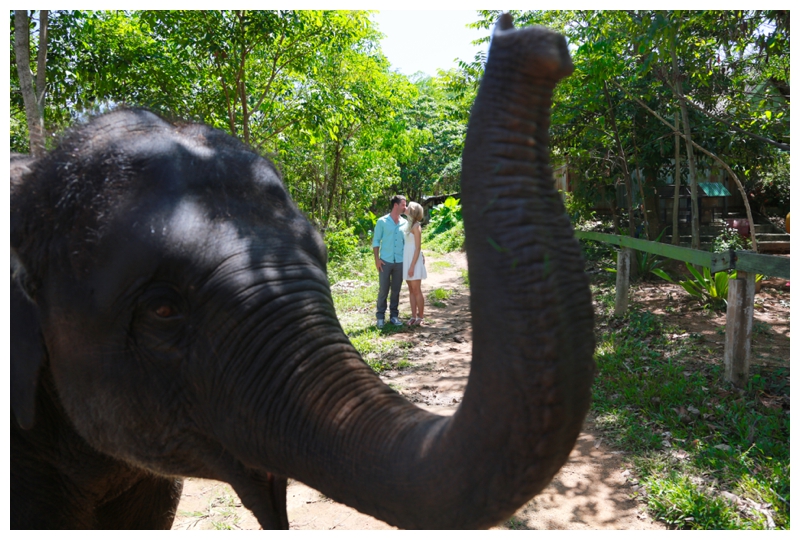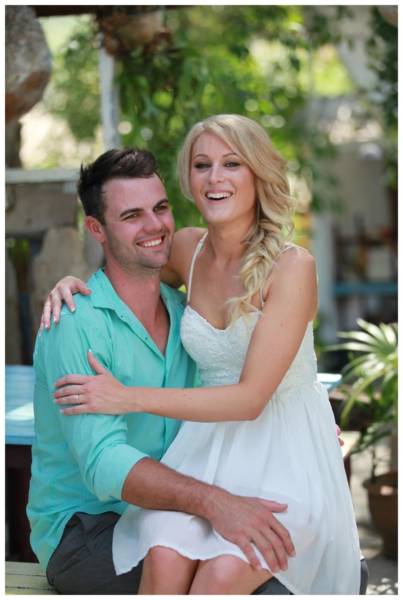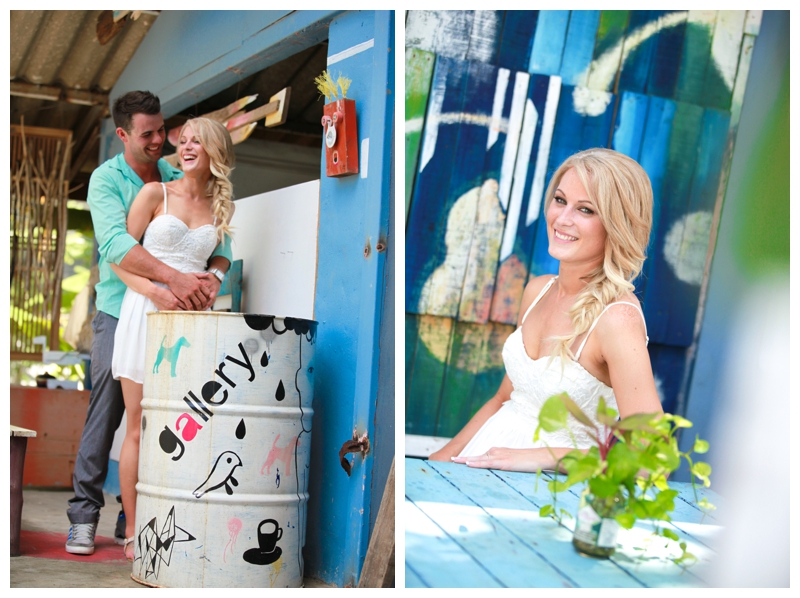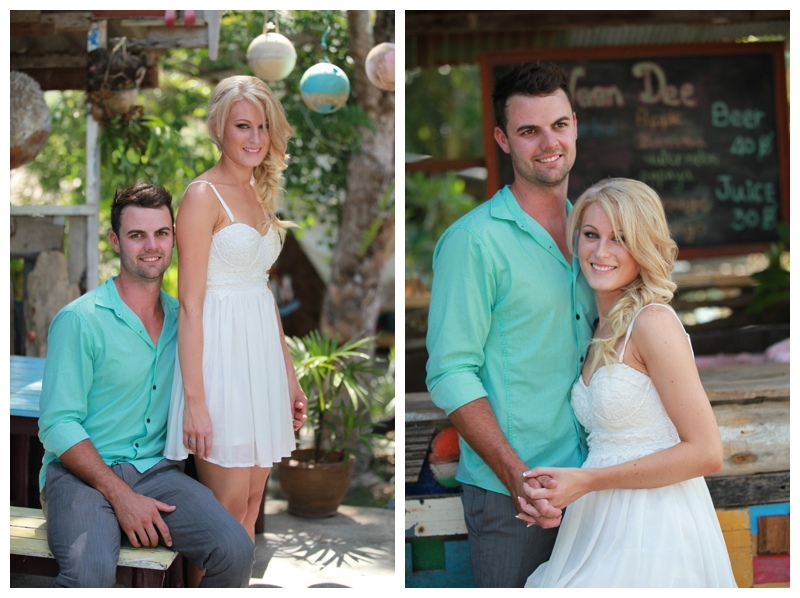 Caitlin & Aaron hired me to photograph their wedding day in Phi Phi at Outrigger Resort & Spa and mentioned they just had to get some wedding photos with an elephant. But since there aren't any such creatures on Phi Phi island we did a sort of pre-wedding photo shoot in Phuket a week before the wedding with a stop at an elephant camp and art gallery in Sai Yuan area. It was a chance to get to know them and photograph around my local area as well.
With their bridal party and some wedding guests in tow we braved the blazing mid-day heat for photos with a baby elephant. All of the locals were on standby as an adult elephant was about to give birth but there was no National Geo moment for us but I heard the arrival happened the following day. We went to a nearby art gallery for portraits and I'm going to blog about this amazing Thai artist next month because his work is bright and colourful, made from recycled items and the whole gallery space is an ever-changing creation with a little cafe for a beer or coffee – perfect!
How gorgeous are Caitlin and Aaron? Wait until you see their wedding photos on the blog next week ~ photography by Gina.