Today on the blog I'm sharing this lovely prewedding photo shoot for Christina and Steven at beautiful Ya Nui Beach and The Old Phuket resort in Phuket, Thailand.
Christina and Steven are such a cute couple. Throughout the preceding photo shoot they were laughing and caring about if the other was comfortable and okay.
It was a really hot day in Phuket and we had a lot of places to go. We started at The Old Phuket which is a great resort in Kata. I recommend it as an accommodation option because its amazing for photos and really great value for a stay. There is an old traditional side and modern new side and just outside the main gates you have heaps of shopping, restaurants and a gorgeous beach.
Lisa Allen did Christina's hair and make-up. We loved her colorful purple and blue hair. It had just been colored so was super bright and looks so different and cool. And she even thought to coordinate her outfits with her hair. We went around the local area, to Ya Nai Beach (one of my favorite beaches in Phuket to shoot at) and to the tropical Chalong Botanical Gardens during the full day eight hour prewedding photo shoot.
Wishing you the best for the future and keep up the colorful hairdos ~ photography by Gina, hair and make-up by Lisa Allen.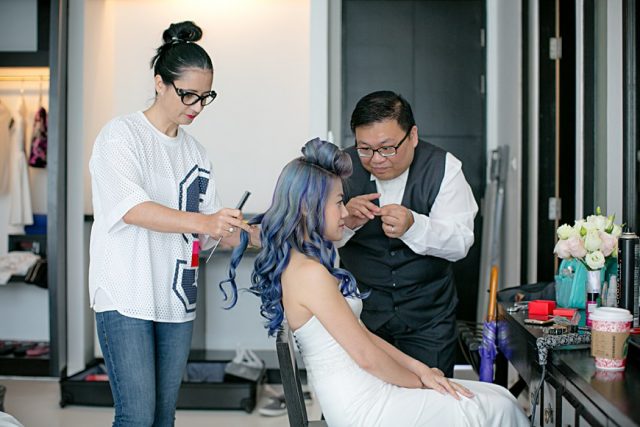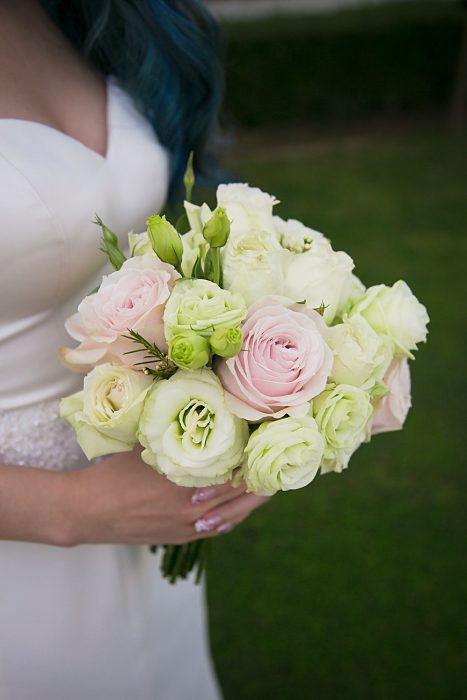 A beautiful prewedding bouquet with pink and green roses.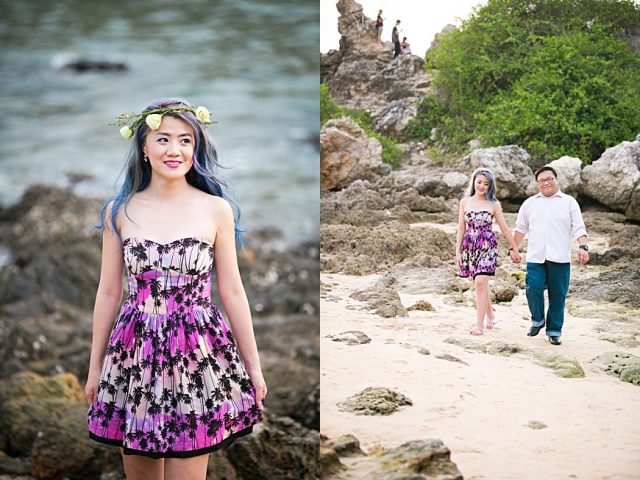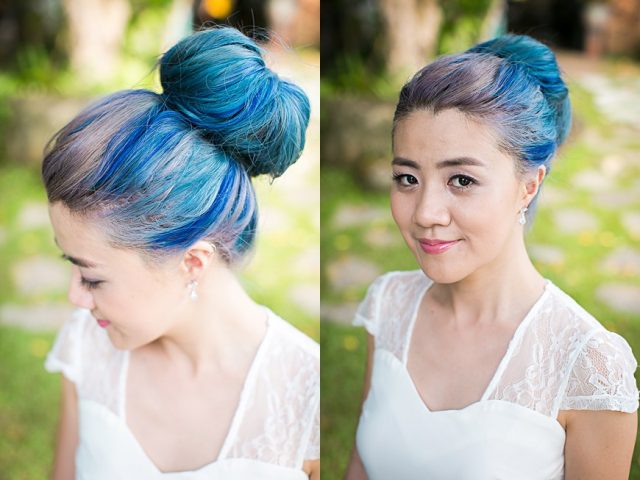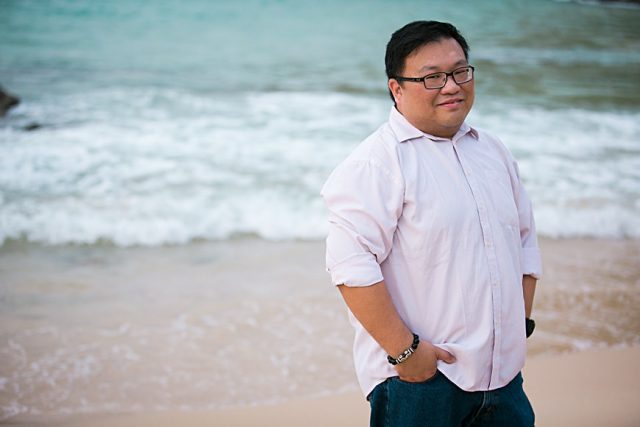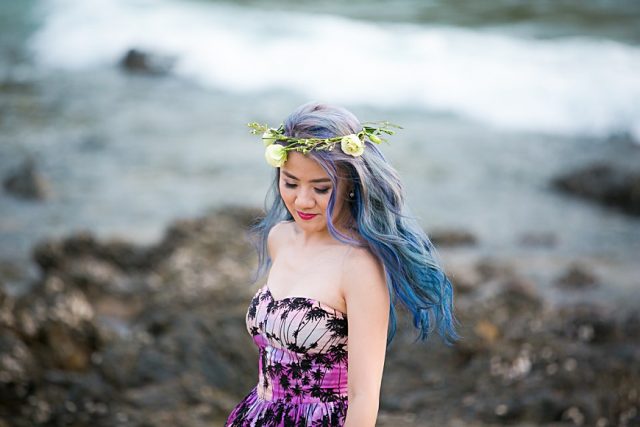 Looking like a tropical mermaid on Ya Nai Beach near Kata.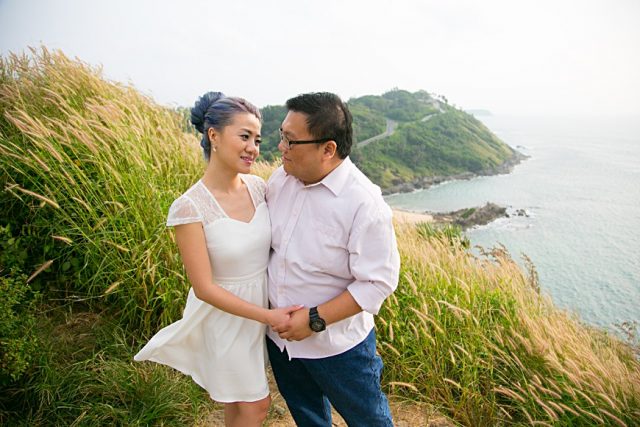 We climbed to the top of the rocks at Ya Nai Beach to get this amazing view across the ocean.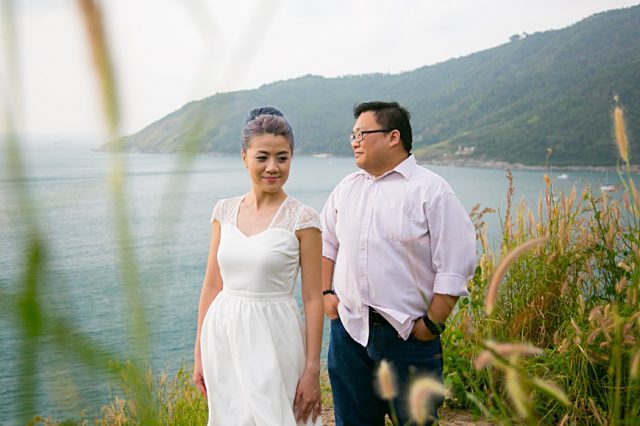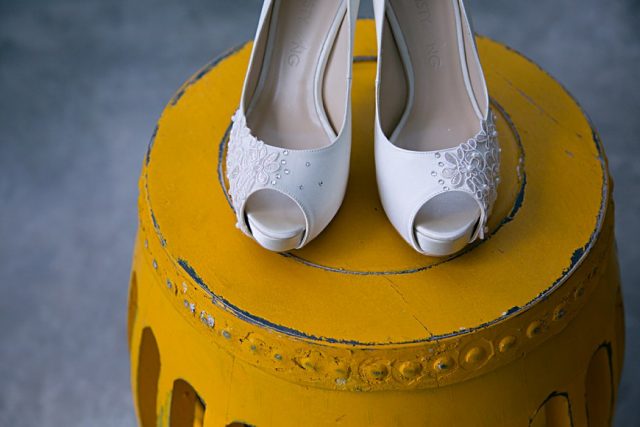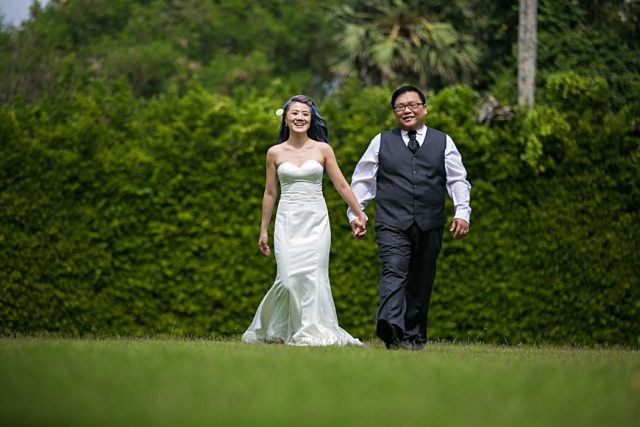 The lawn at The Old Phuket is stunning. I really want to do a wedding there one day. Anyone looking for a sweet garden wedding? And you can go to the beach after the ceremony for photos still because it's just a few minutes walk across the road and you are there.