It was time for a babymoon and a pregnancy photo shoot for this lovely young couple who will soon be first-time parents.
We met at The Shore in Kata Noi and did some private babymoon photos in the room before heading to the beach. Thank you to the staff who took such good care of us.
Make sure you do a pregnancy photo shoot. I never did one either time and now wished I did. It's such a great milestone of life. In the final trimester is the best time although not always possible if you are traveling for your shoot. Light colors and fitted clothing and several outfits are great for your pregnancy or baby moon shoot.
Wishing you the best in your wonderful new journey as parents and wishing you get a little sleep in the first four months although all of us with kids know it's very unlikely (but totally worth it) ~ photography by Gina for Sweet Escape.
A bright yellow dress for this sunny photo shoot in Phuket, Thailand.
Love the hat and have seen many fun and cool versions of it being carried around on the beaches of Phuket.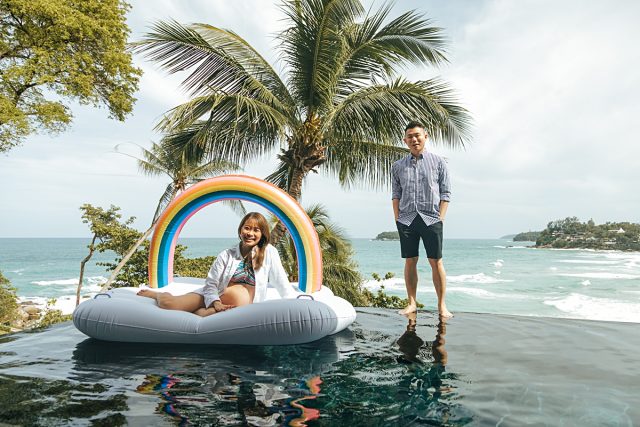 Getting on one of these for the first time isn't easy. Nor is it easy when you are pregnant and really trying not to fall into the water and get your hair wet. They managed just fine and gracefully even.