The Chalong Botanical Gardens is a great place for a photo shoot with heaps of themed gardens, lush shady areas and a little Thai culture. If you haven't been yet and have a few spare hours to wander around in nature then head to the south of Phuket.
This is my beautiful fellow Kiwi friend Karen from New Zealand at the botanical gardens. She's a very talented stunt woman and owner of Fitness Escapes in Auckland, New Zealand. Her company arranges amazing fitness holidays to Thailand so I get to see her often. Great to see her doing so well in this new business which helps so many people reach their health and wellness goals.
Sharing a few favorite photos and the botanical gardens are worth a visit if you are in Phuket and looking for a relaxing afternoon of exploring the gardens, feeding the fish and getting some instagrammable photos ~ photography by Gina.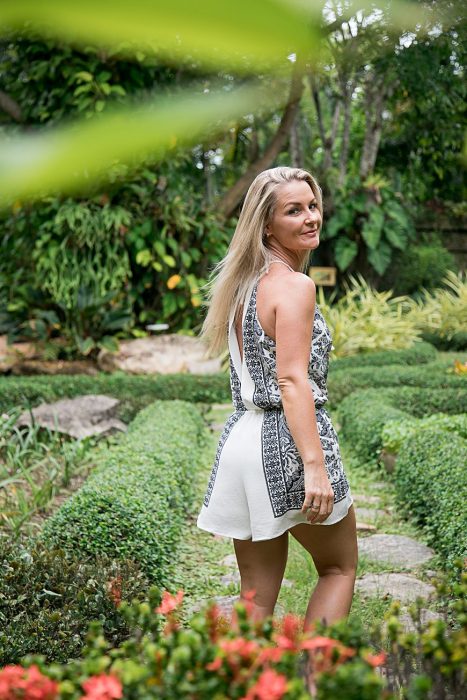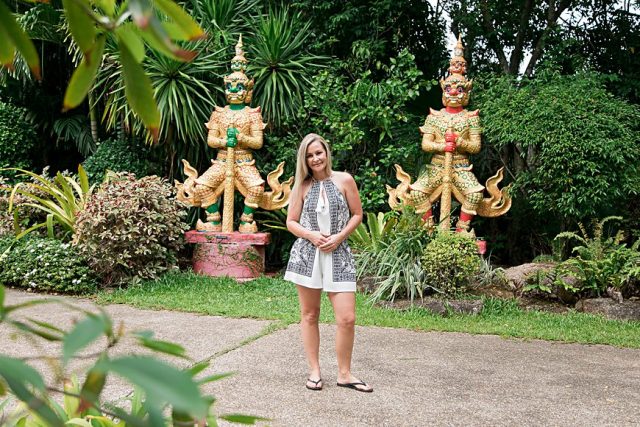 At the entrance of the Botanical Gardens there are these 2 giant gold Thai statues to greet everyone coming in.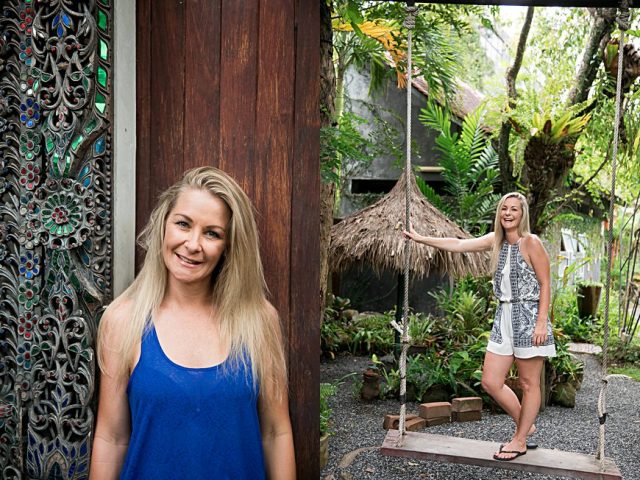 This is our second Phuket photo shoot. Already planning where to do the next one somewhere new and different. Any ideas?
The rice field with a scarecrow at the end of a bridge. So quaint like a traditional Thai village!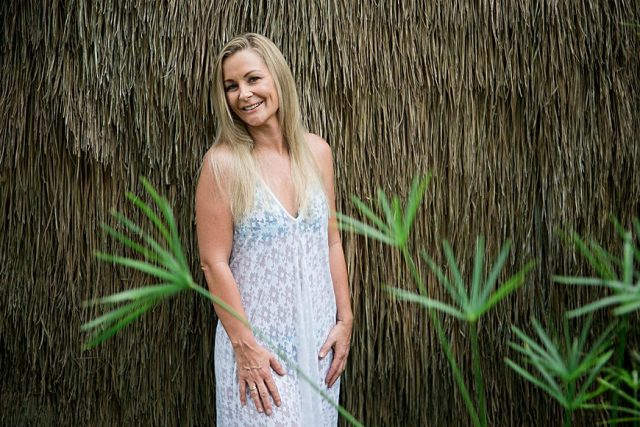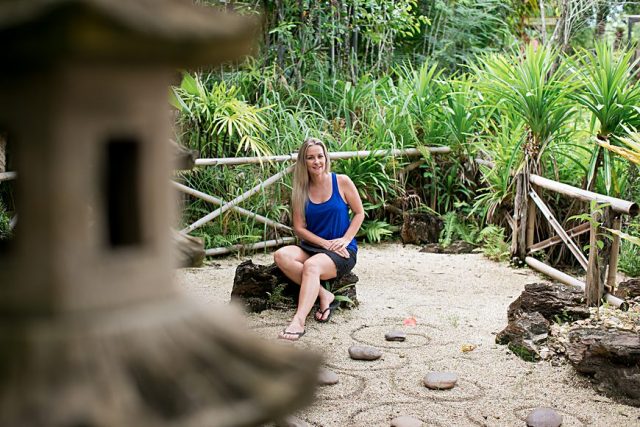 A gorgeous Japanese garden and there's many themed gardens including English, Balinese and more lovely styled garden areas.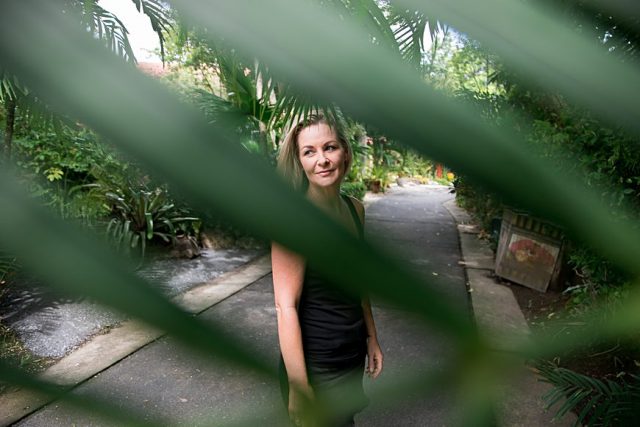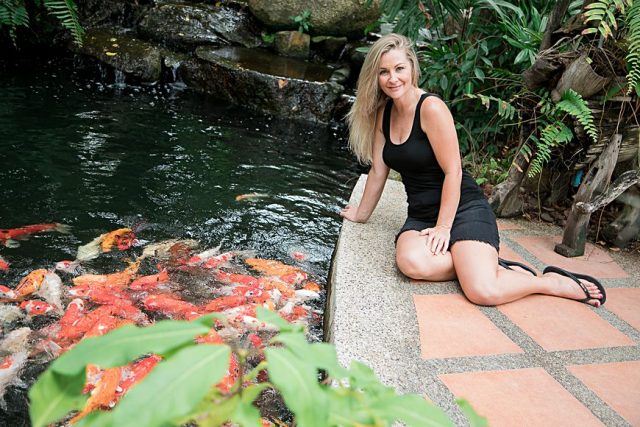 A highlight of visiting the Botanical Gardens is feeding the giant fish that seemed starved (but aren't) because they literally climb out of the water and on top of each other trying to get the fish food. It's a really crazy feeding frenzy. You can buy the food there for only 20 baht a bag.