Finding romantic love isn't easy. Just ask Adeel.
Adeel is the kind of guy that many women dream of meeting. He's a beautiful soul, handsome, young, well-traveled,  intelligent, romantic, forward-thinking and motivated. He is employed full-time and also worked hard to launch a successful media agency. He has his own apartment and is surrounded by great friends and family who adore him.
He even owns 3 vehicles. A car, a motorbike and it's the third vehicle which is the issue – his wheelchair.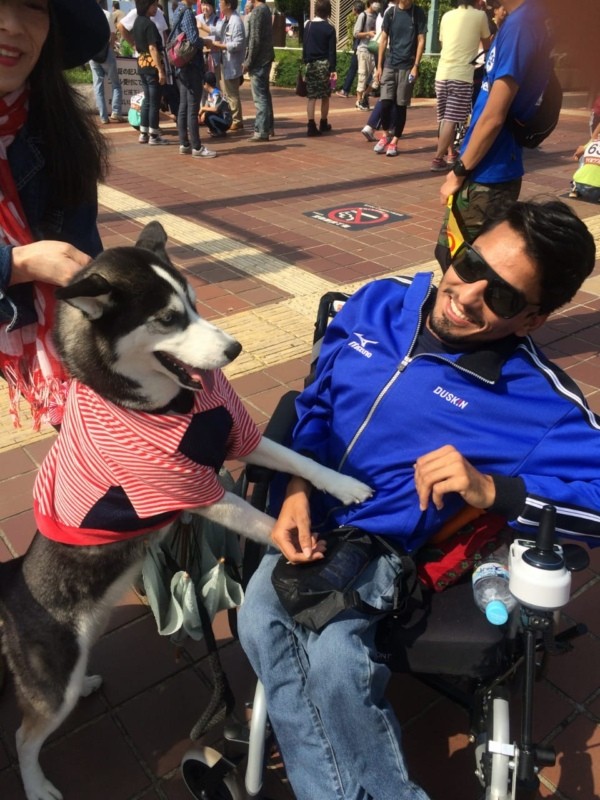 Adeel's dating options are very slim because he's a disabled man from Pakistan. In fact opportunities in many areas including education, work, independent living and being accepted in society are very limited for disabled people in Pakistan. But Adeel tends to ignore the obstacles, conquer them and then help others do the same.
Adeel caught Polio as a child and needed a wheelchair as his legs, spine and hips were severely damaged.
A peek through his Facebook photos on his personal page will show him smiling as he lives his best life – studying, working and traveling the world. There are photos of him sunbathing in Japan, competing in the International Abilympics in Korea, receiving his university degree and even sledding in some snowy climate. On weekends he loves to socialize and explore and loves to ride his motorbike "driving out into the blue" as he poetically describes it.
But his life in Karachi is missing something. That is true love, a partner for life, someone to ride into the blue with.
Four years ago he founded The Revamp House, a media agency to educate and employ young people. The agency offers services including web design, SEO and social media marketing to Pakistani businesses. It gives disabled people a way of making an income by doing creative and innovative online work.  Adeel saw there were many talented young people who were disabled who wanted to work rather than survive on charity.
"For many in my society the word disability means in-ability.  For me it just means a different lifestyle," says Adeel.
He surely is a role model and shining light to many people, especially other disabled people in his community. His determination to rise above limitations is rare. In Pakistan many disabled people are kept at home permanently, put into care facilities or end up on the streets. Not many are expected to work, own businesses, travel and get married. Adeel can't imagine not trying and so far has achieved most of his goals.
"I think there is some internal force which gives me the energy to keep moving forward. I time to time invent different ideas to achieve certain things in life. Mostly I fail but still my hope is there to keep me moving ahead."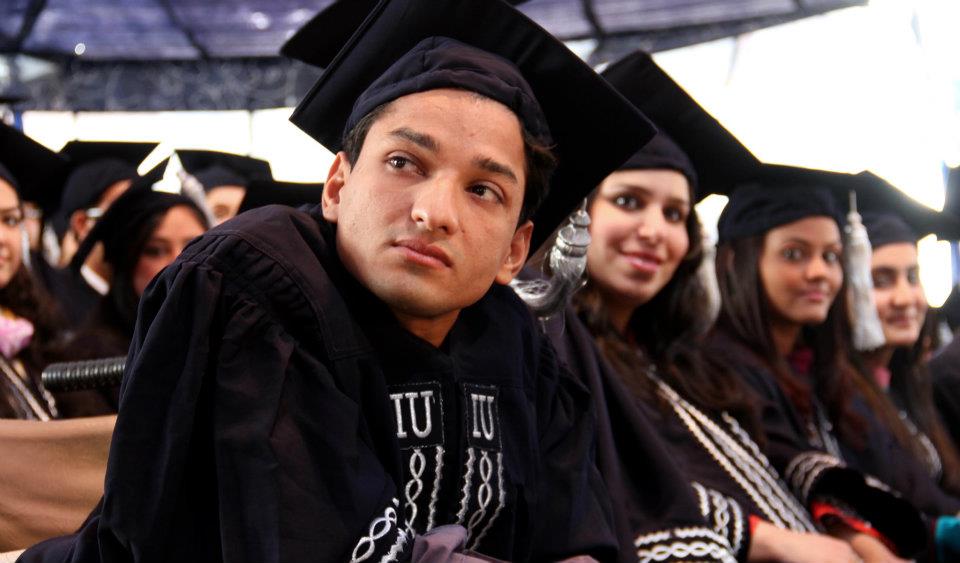 That mindset and wonderful way of seeing the world is what keeps Adeel dream of finding a wife. Adeel is sharing his story to give hope to his own heart and to others who may be in a similar situation to him.
He has been turned away from Rishta (marriage matching) agencies and his parents have had no luck in reaching out to find him a partner in a more traditional way due to stigmatization.
Adeel is a hopeless romantic who knows there is someone special out there for him. He can imagine his wife.
"I hope she is friendly, courageous, kind-hearted and will love me throughout our lives together."
He thinks she might be out there imagining a life complete with a husband, but may have given up like so many other disabled people in Pakistan have. And chances are he's right. When he does meet the girl he's waiting for a trip to Sri Lanka will be on the cards.
Through his job as with Driever Impact Engineering, Adeel advises on inclusion and empowerment issues and models inclusive business concepts that the company is involved with in South Asia and Southern Africa.
There he set up an international invitation-only social club called The Lowenherz Society. It is on a beautiful beach surrounded by jungle in Sri Lanka. Adeel says The Löwenherz Society provides experiential learning opportunities,  focusing on physical and psychological resilience, leadership skills,  intercultural understanding and cross-border friendships.
"In times when I am only by myself and the noise is dimming, I think about my future. I think about why there is so much inequality and discrimination all around. Why disabled woman and men are stigmatized. Why there is so much bigotry and hypocrisy around us. And how a life could be for all of us with more equality and empathy."
Adeel is yet to visit the society in Sri Lanka but dreams of going.
"One day soon I wish to be there watching the sunset with my someone special."
Adeel has created a life beyond expectations. Now, with a little social media magic, a ton of hope and a little splash of destiny he will find the girl of his dreams.