A modern Hyatt wedding with totally beautiful florals and nice bridal decorations for lovely couple Jen and Kit from Hong Kong.
I met the couple a few months before the Hyatt wedding and we did a pre-wedding photo shoot around Phuket Old Town (see some sweet photos on the welcome table at the wedding ceremony).
On the wedding day the bride choose an archway design of pink and white roses with matching florals for her bouquet and ceremony and reception flowers. I am feeling like the horse-shoe shaped archway was a nod to her fiancé who works at the Hong Kong jockey club. Jen likes details and made personalized wedding programs, wedding favors for the guests and for the children which was really thoughtful.
The bride was walked down the aisle in a very joyous way by her father. They had a touching ceremony lead by their priest from HK with prayers, songs and readings. A traditional sand pouring ritual was added before they signed the certificate.
After the ceremony the couple went to the beach for photos. And then joined friends and family for a night of wedding celebrations ~ photography by Jaran.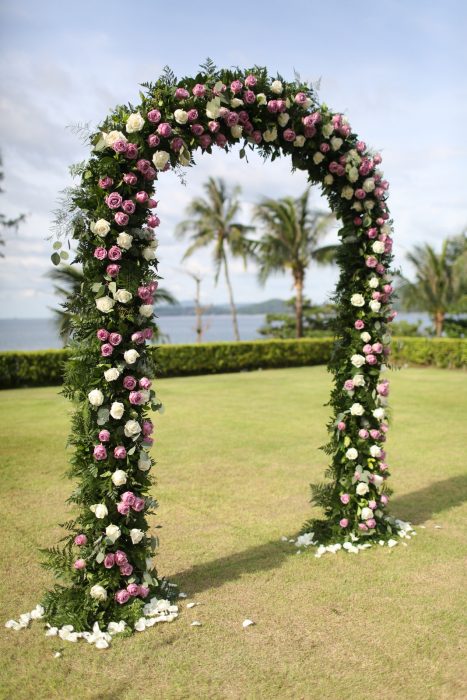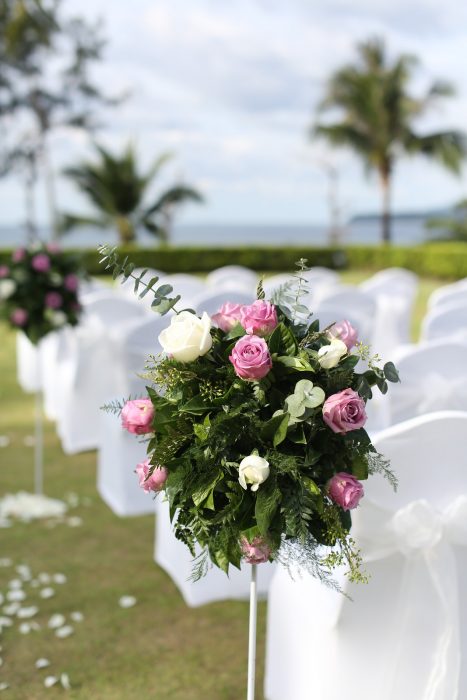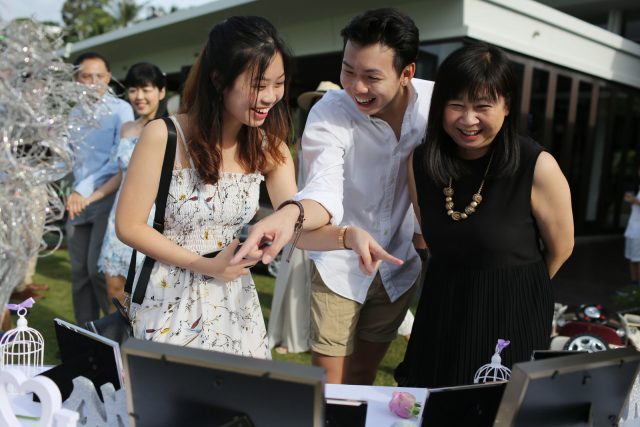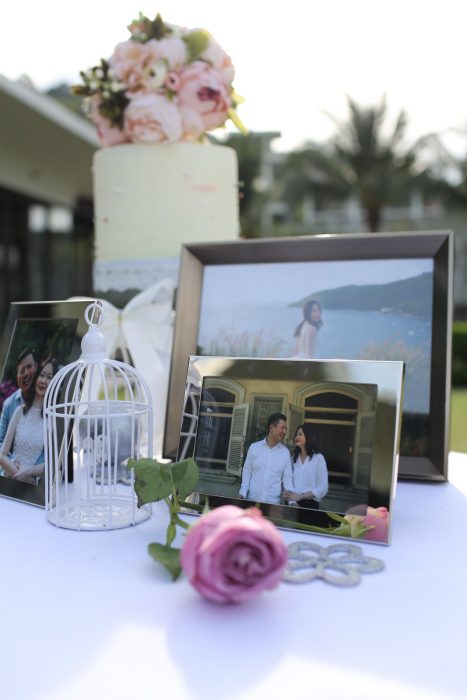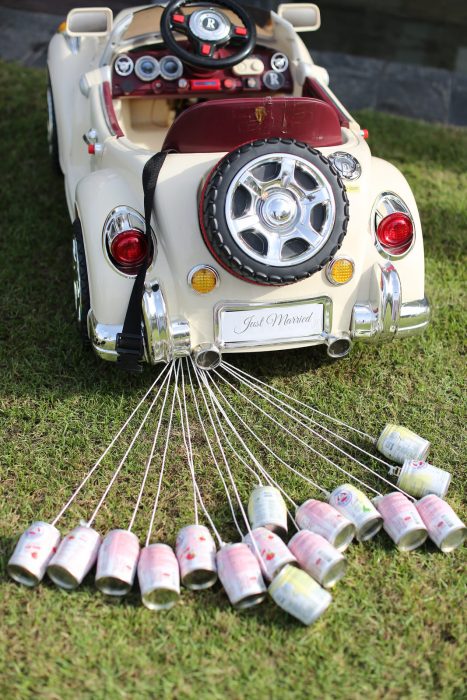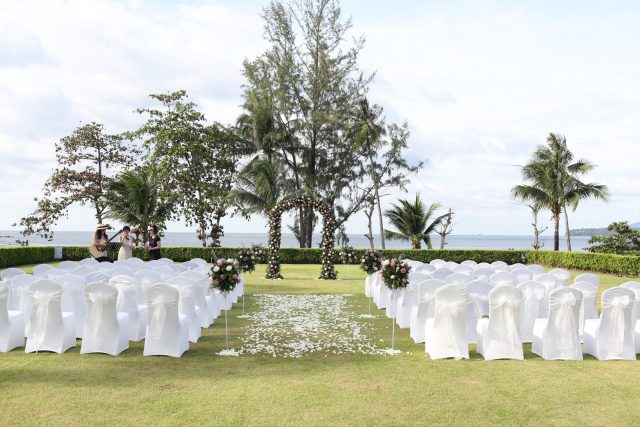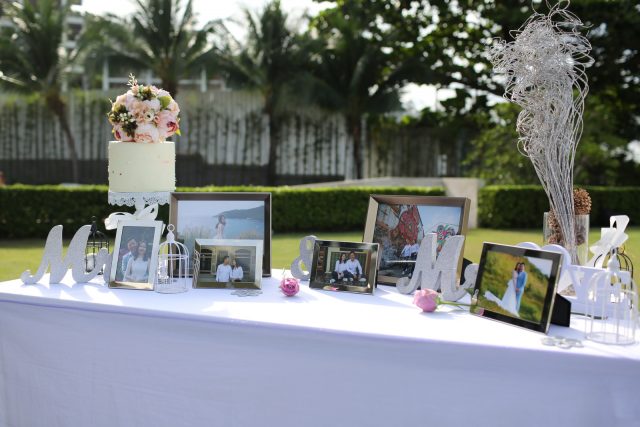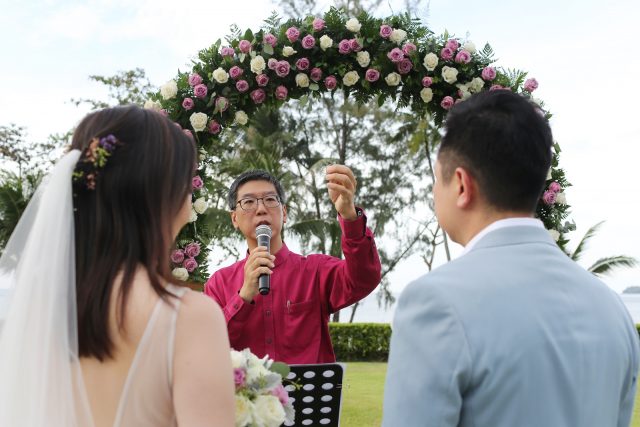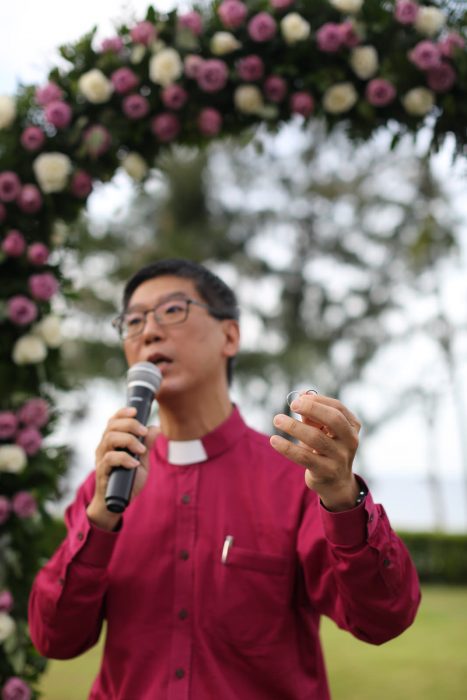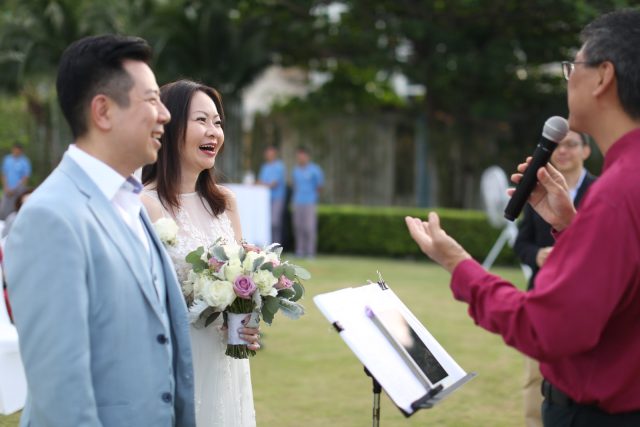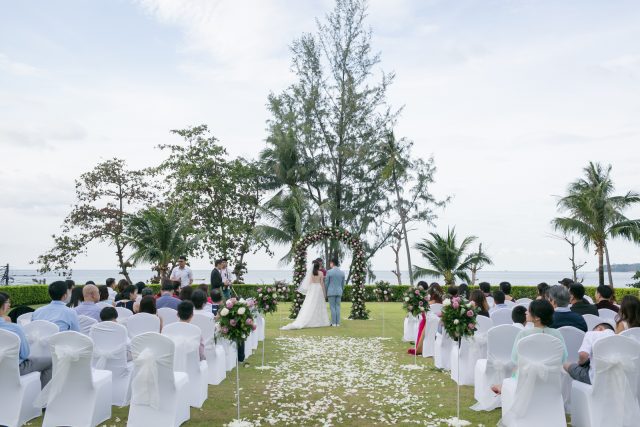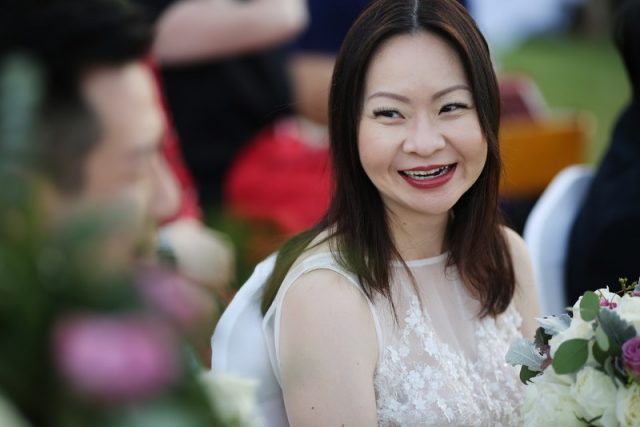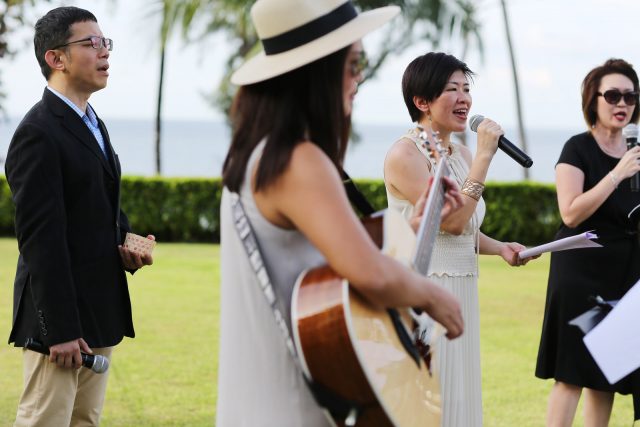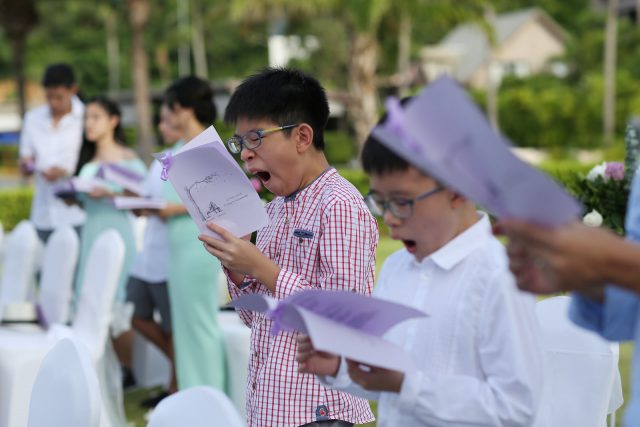 Love this cute photo of the boys who happened to yawn at the same moment while following the wedding ceremony program.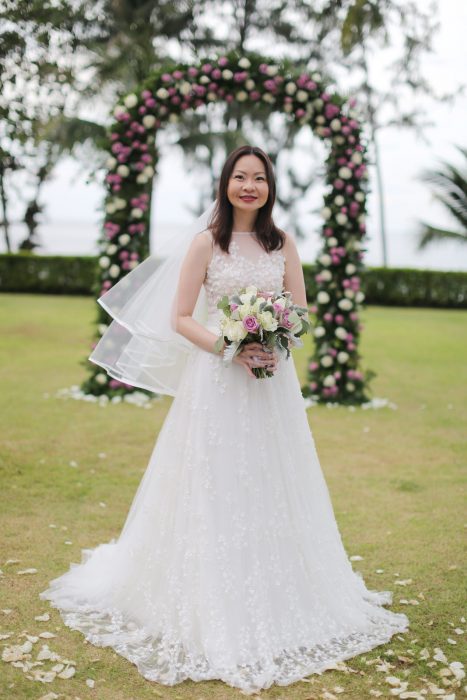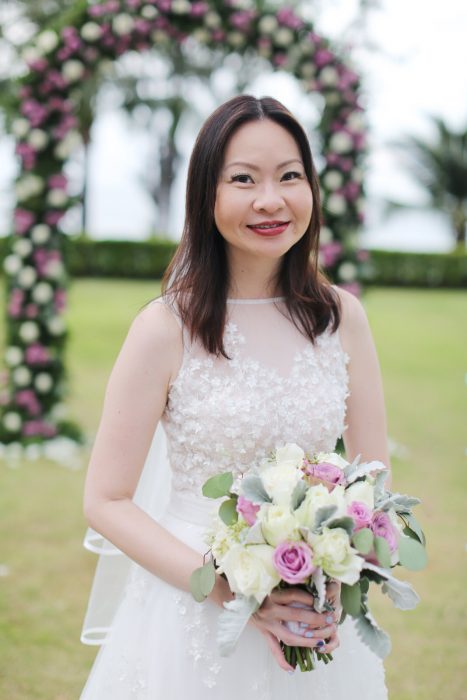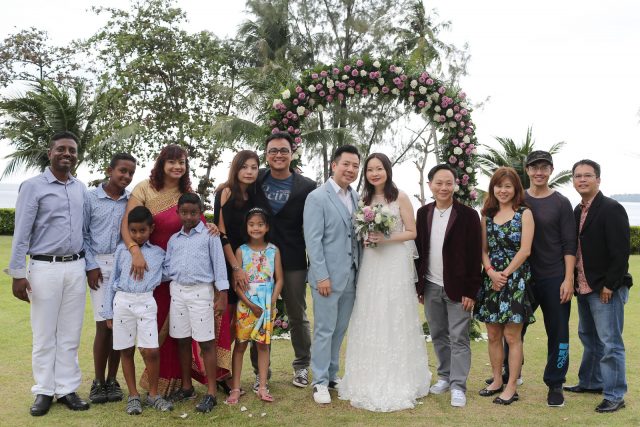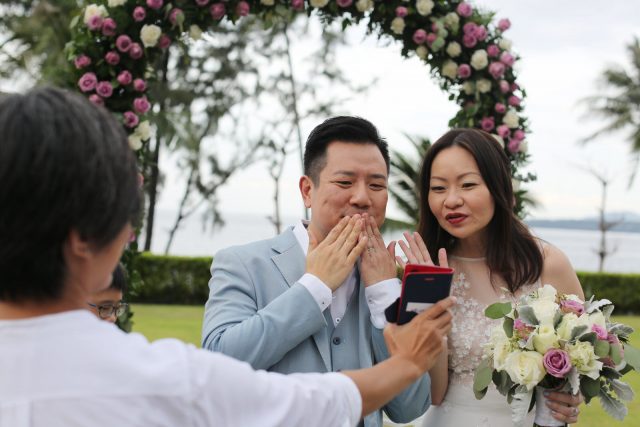 Receiving phone congrats from a family member who wasn't able to attend.