A very beautiful sunset wedding ceremony and reception at Thavorn Beach Village for the bride and groom, Abbie and Berron.
I met the couple before the wedding day and we did an engagement photo shoot at Thavorn. Will post some photos on the blog later from that relaxed and casual photography session.
Some wedding packages come with a complimentary couple shoot before the wedding day. It's a good chance to get used to the camera and also if we have time we print and frame some of the best shots for your welcome table for the ceremony and/or reception.
The bride followed the traditional of something old, something new, something borrowed, something blue. Many wedding traditions are being forgotten now or aren't so much followed for destination weddings. It's been a long time since I've seen a bride follow this classic one.
The bridesmaids wore soft lilac dresses and Abby wore a gorgeous fitted lace gown with a long veil. And the groom looked so cool and stylish in a linen suit and a floral print tie with an antique pocket watch. The Thavorn wedding reception was fun and emotional with a lot of partying and celebrating after the dinner. An entertaining fire show on the beach was one of the highlights of the night for all the wedding guests.
So happy for you both and enjoy your travels you have planned around the world. It's going to be an epic journey for sure ~ photography by Jaran and team.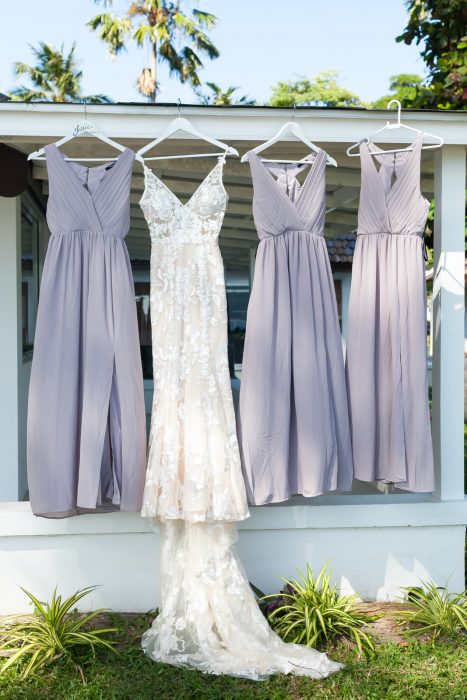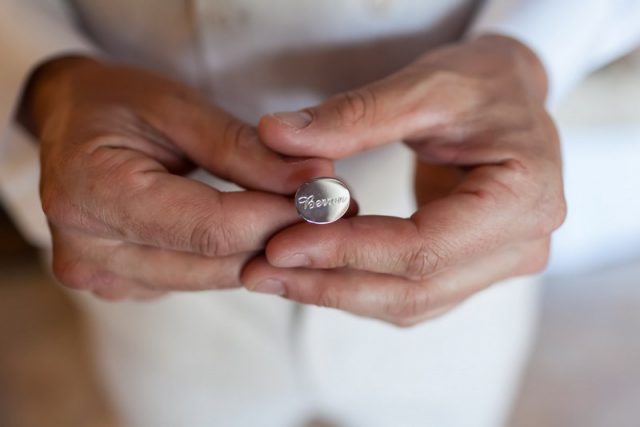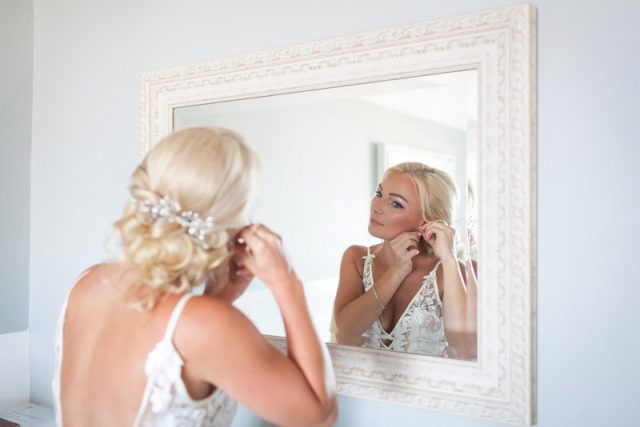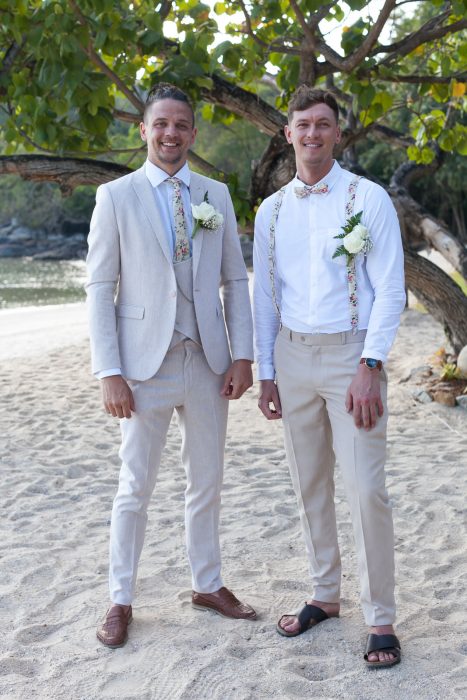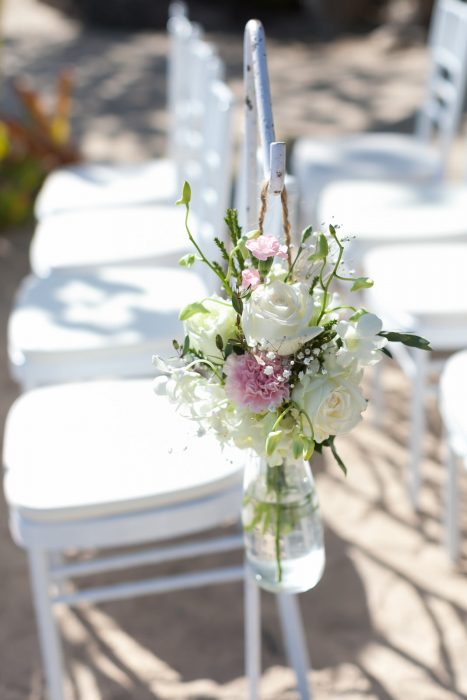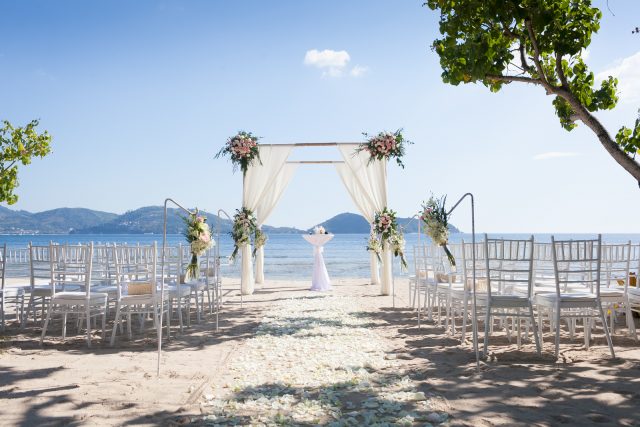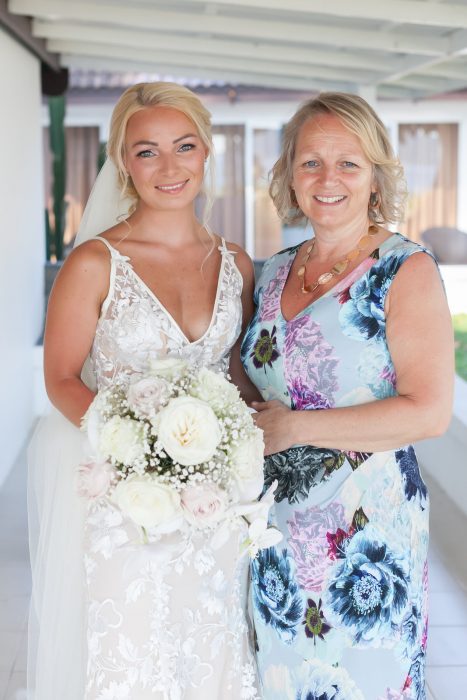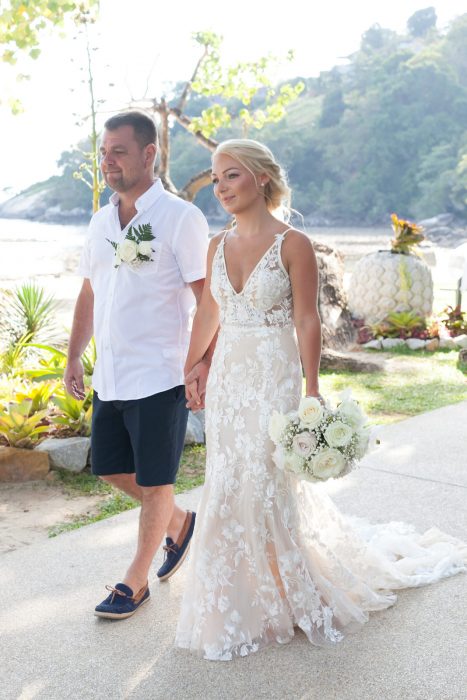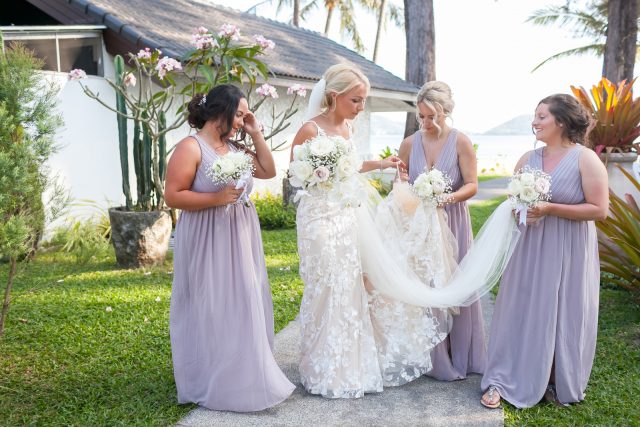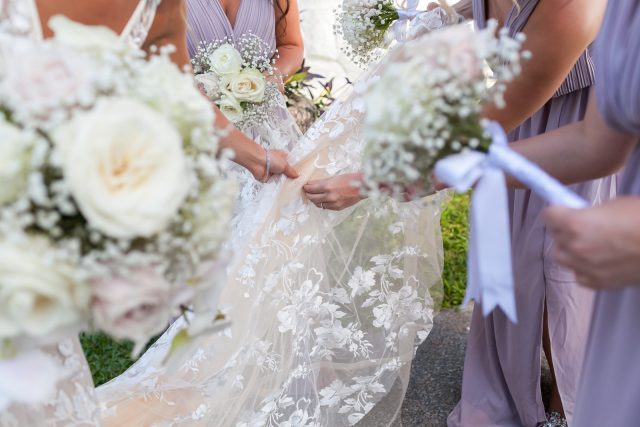 Pretty bouquets with white and soft pink roses mixed with baby's breath were perfect for the girls in the bridal party.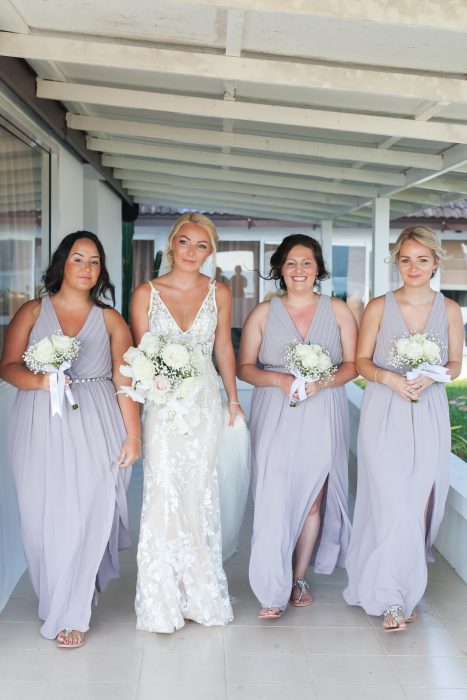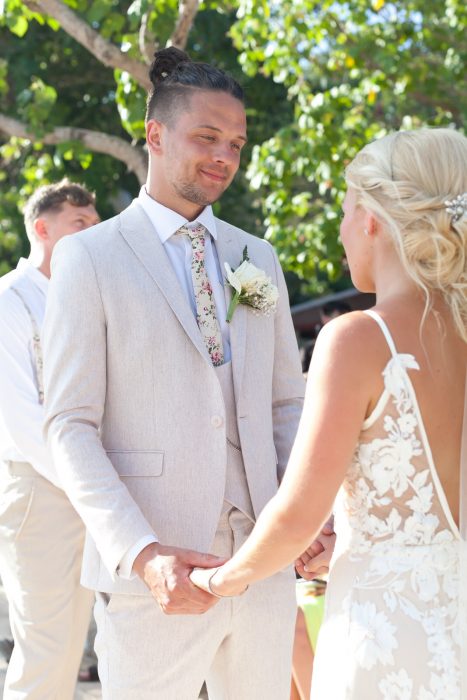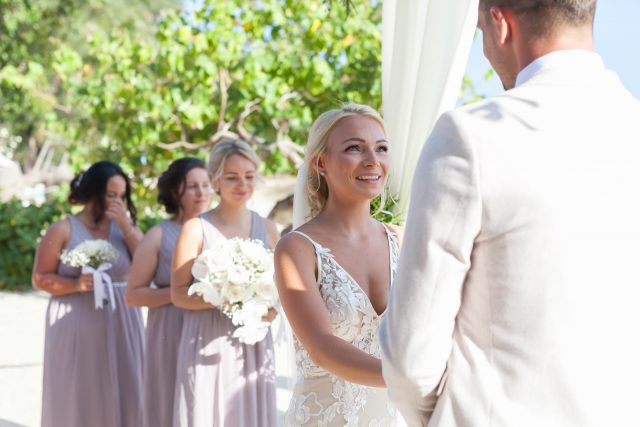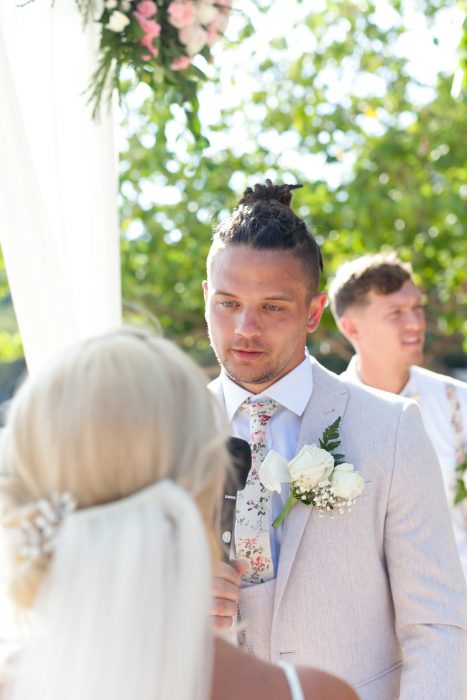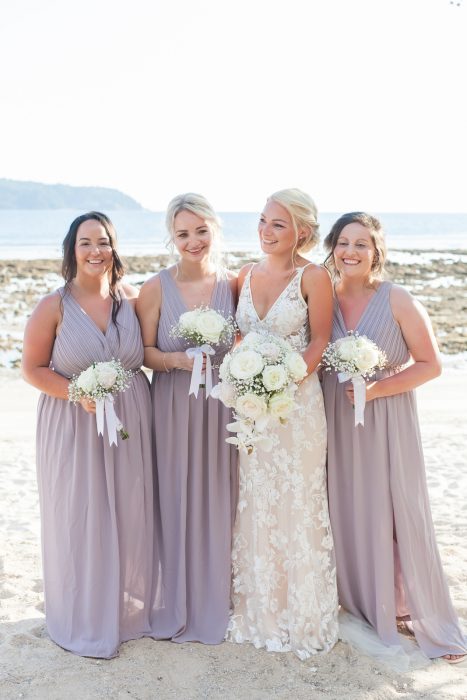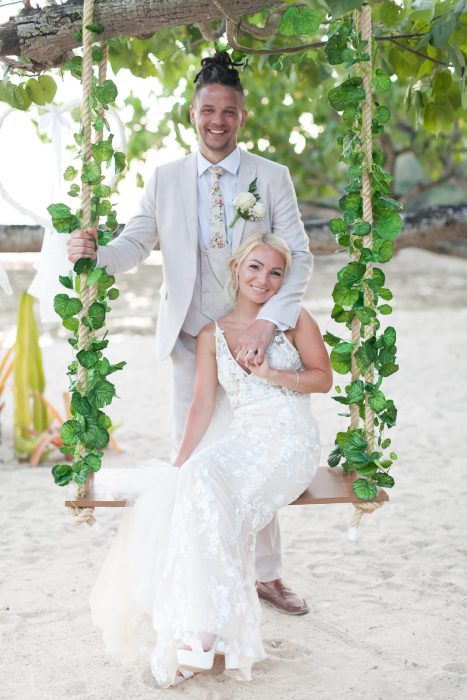 A lovely, relaxed shot of the newly weds on the Thavorn swing on the sand. Everyone is always lining up for a photo at this very Instragrammable spot.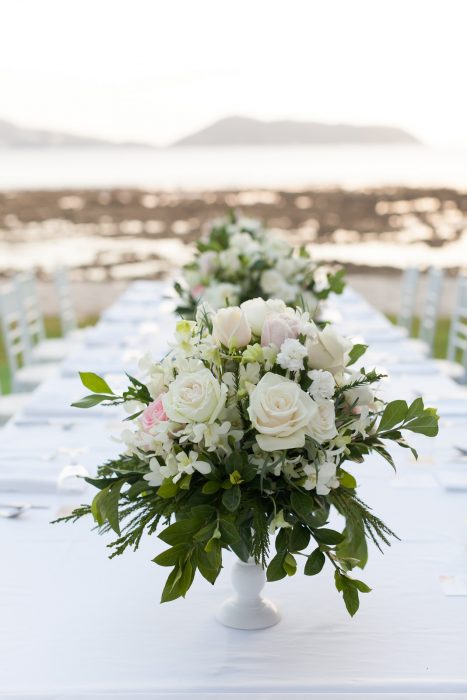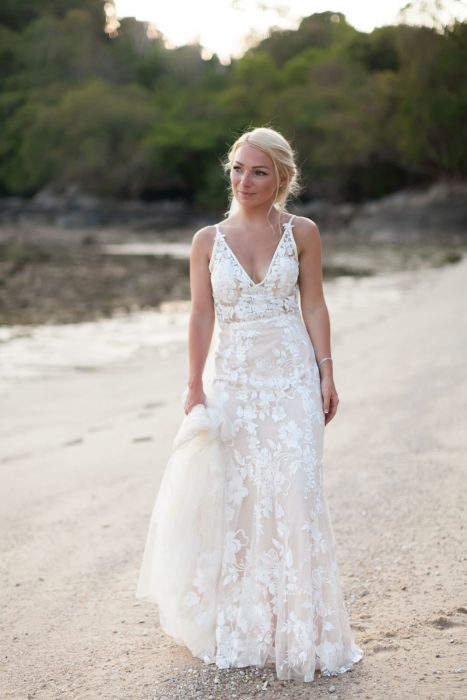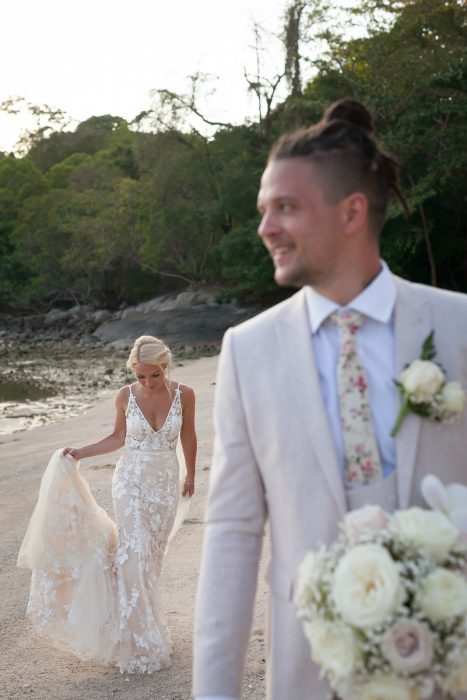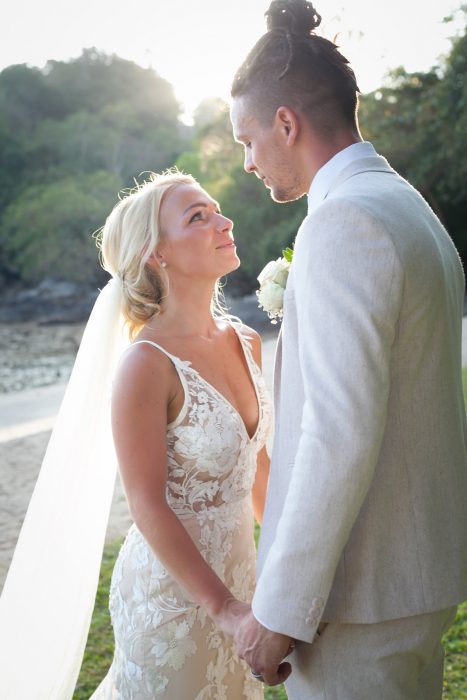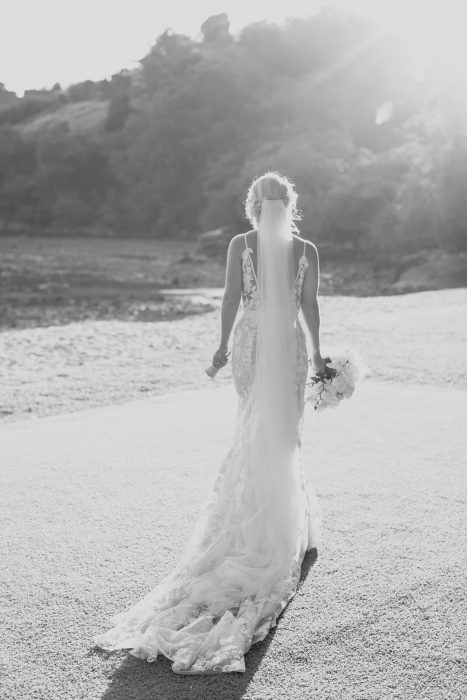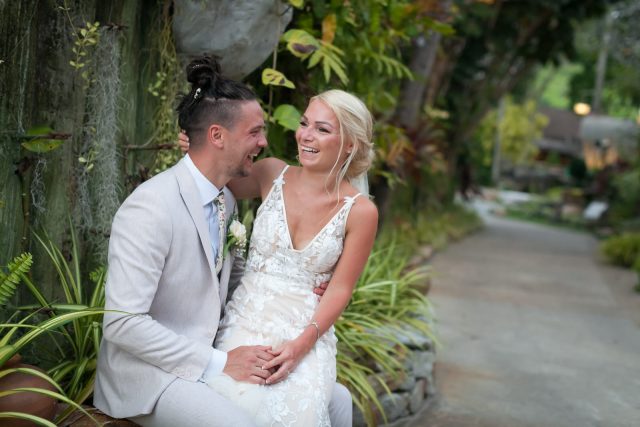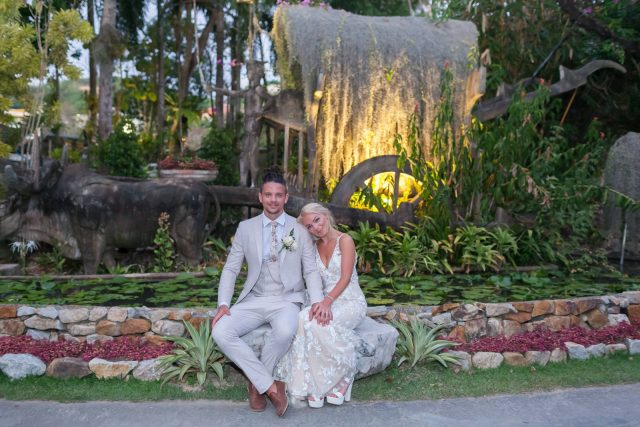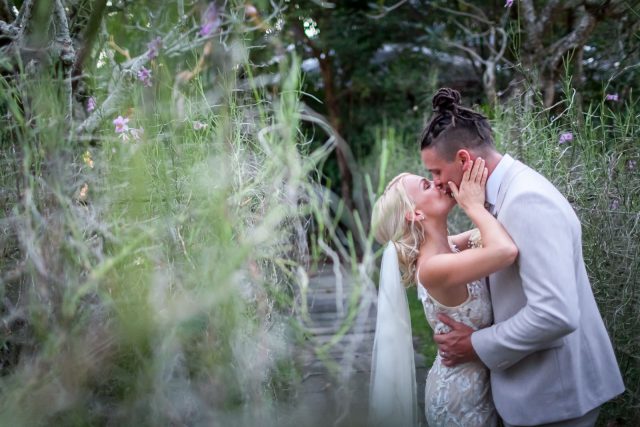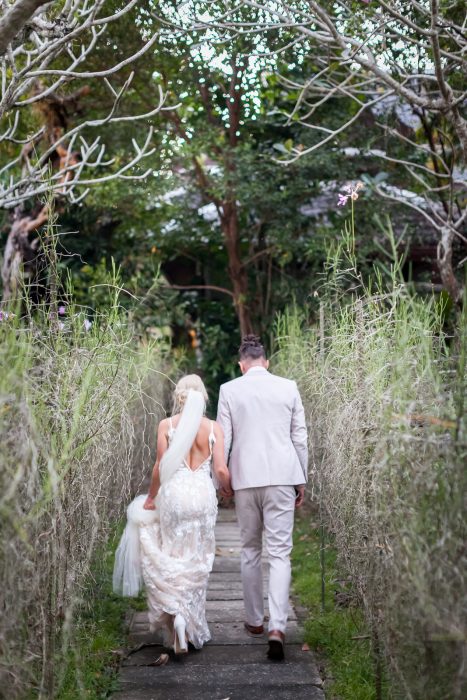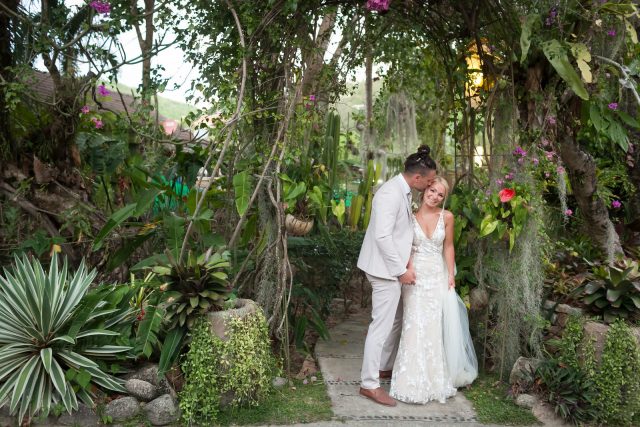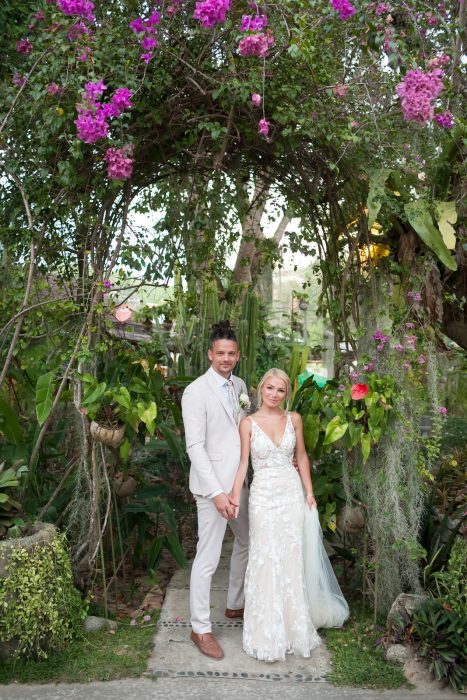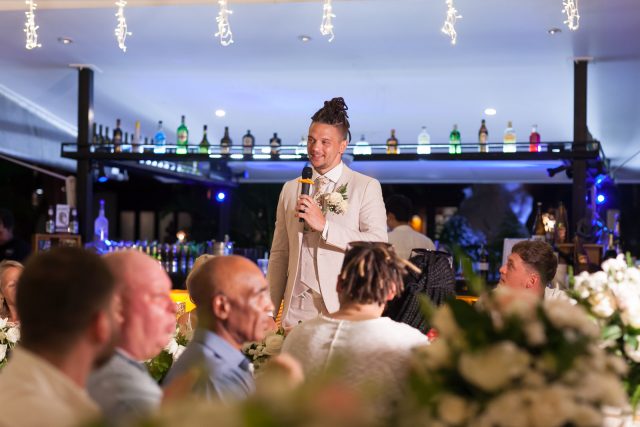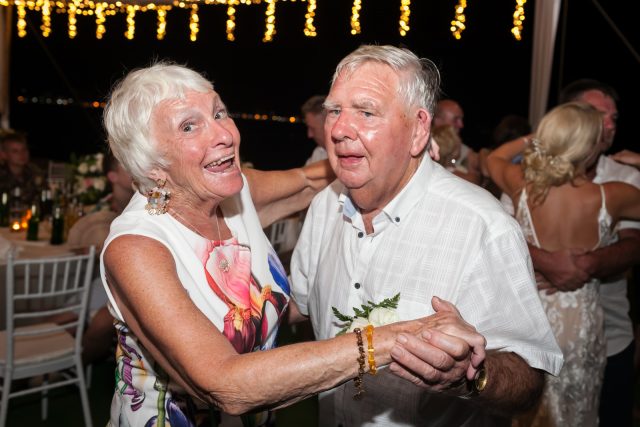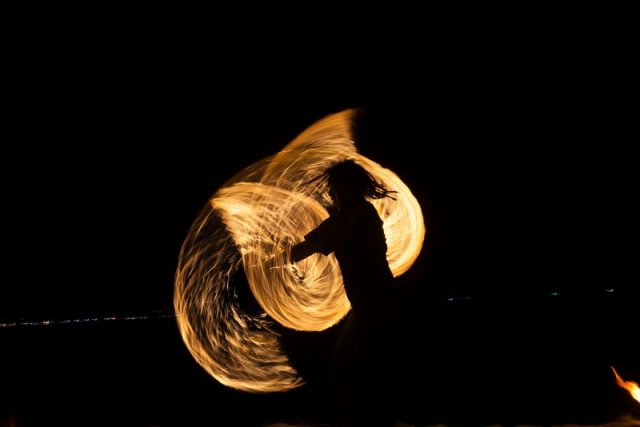 \