Yoga in Phuket is very popular and one of the best venues in sunny Phuket is the Amatara Wellness Resort in the Panwa area.
I did a promotional photo shoot and video production clip for the luxury resort. Sharing some favorite images of these inspiring yogis lead by their amazing in-house yoga instructor.
For a holiday incorporating yoga in Phuket you should consider an inspiring stay at Amatara. As well as a fav resort that is very beautiful and luxurious you have the local area that is quiet and not too touristy. For some peace and quiet finding your zen state it's the place to be ~ photography by Gina.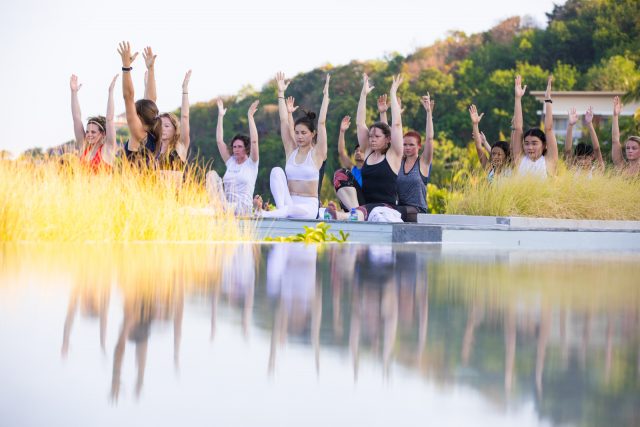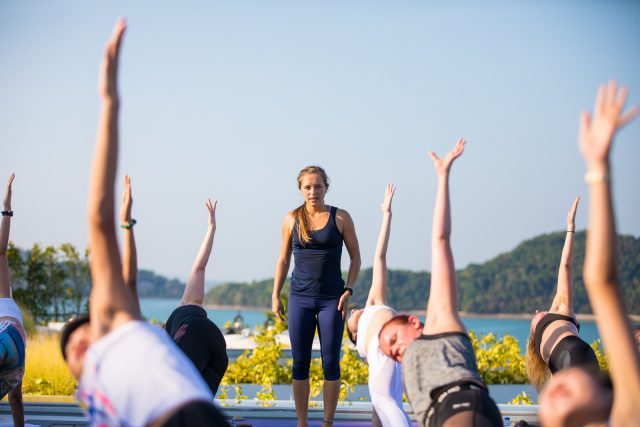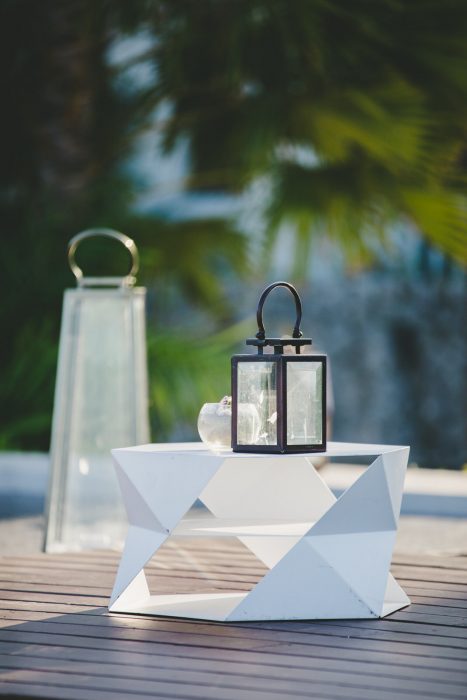 Modern, luxurious and cool and also in a very natural environment – love Amatara Wellness Resort.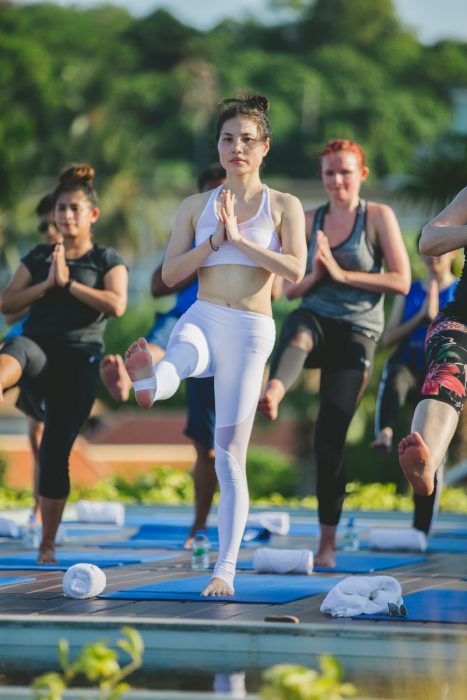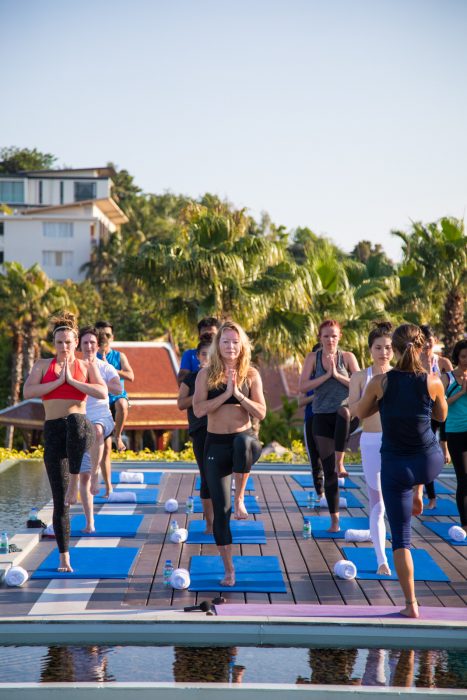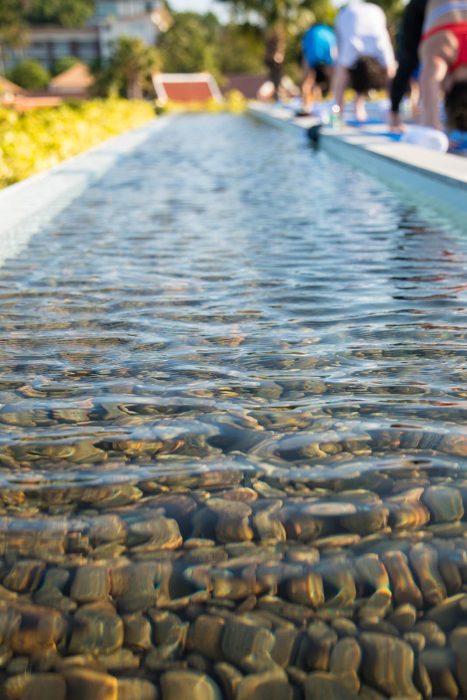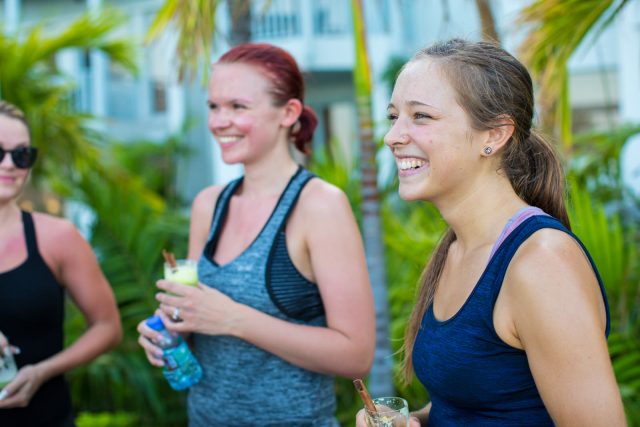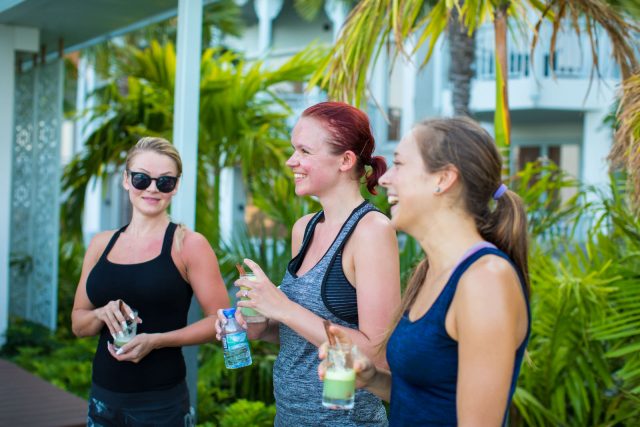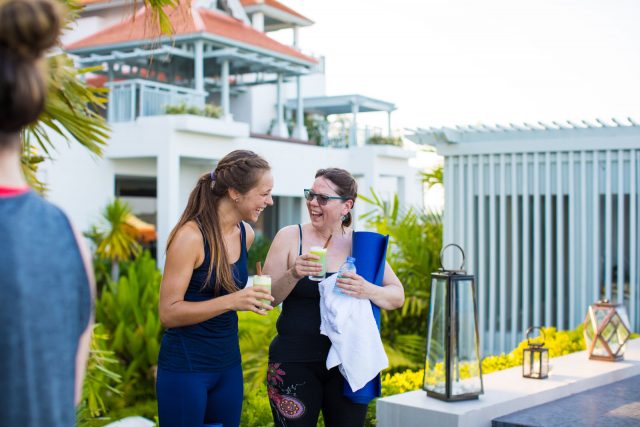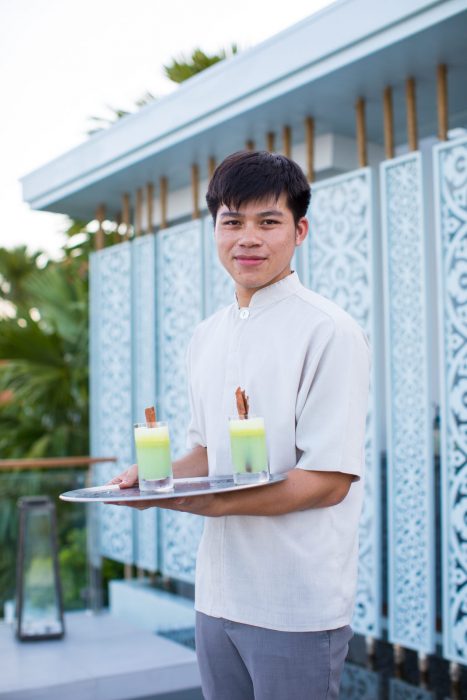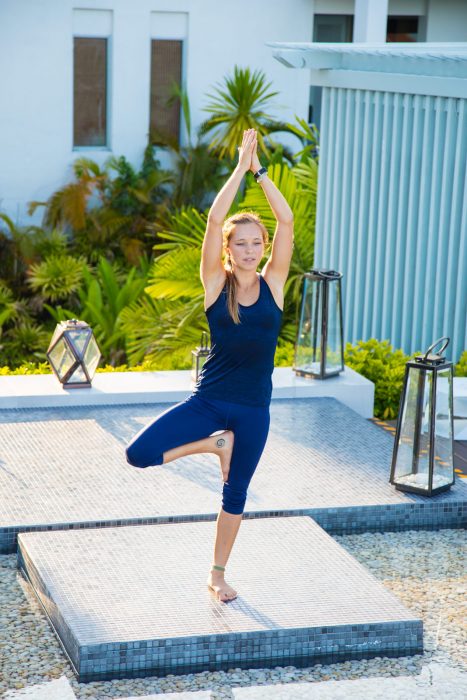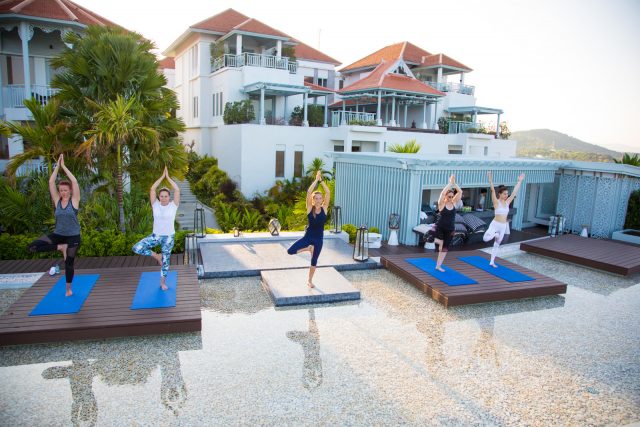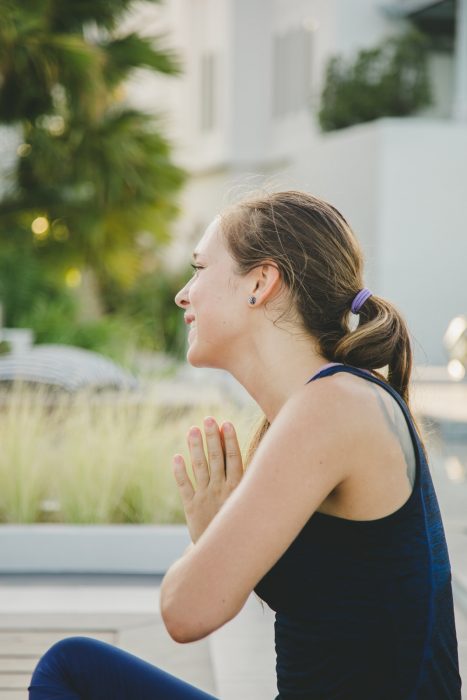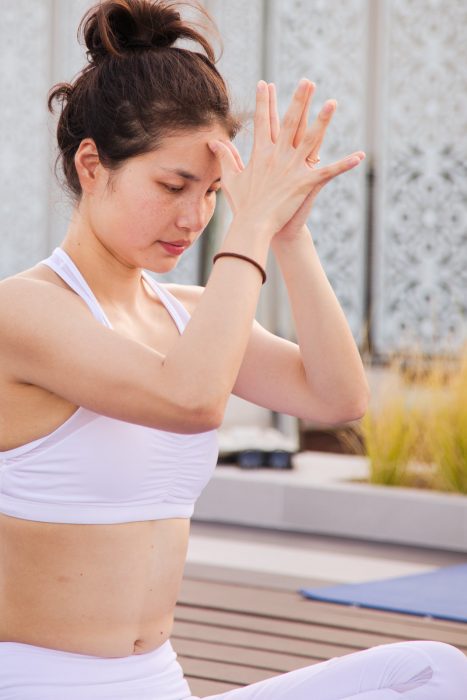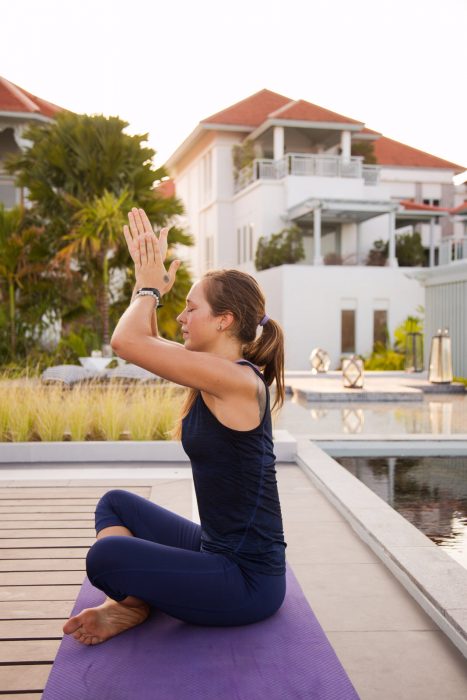 Amatara Wellness Resort offers lifestyle resort holidays and also life-enhancing wellness experiences in a luxury resort setting.
This luxury Phuket resort is hidden in a quiet area of Cape Panwa overlooking a secluded bay.
Amatara Wellness Resort's concept is "Relax and Renew" to help guests reach a new level of happiness through a luxury leisure holiday and / or healthy activities, diet and spa treatments, that balance body and mind. The result is a new level of happiness – the kind that lasts a lifetime – where guests find pure joy in every moment.
With a private secluded beach, various suites and pool villa options, variety of restaurant's providing a culinary experience every time you also have full-spectrum wellness facilities under one roof. Amatara Wellness Resort offers guests utmost flexibility.
This unique wellness resort enables guests to enjoy it all effortlessly and flawlessly. Packages can be customized for each guest's requirements so they can reach their personal goals.
Whether you're looking for a wellness experience or a relaxing holiday in a top quality 5-star resort in Phuket, or simply looking to open yourself up to new insights and experiences, our wellness retreat packages provide everything you could hope.